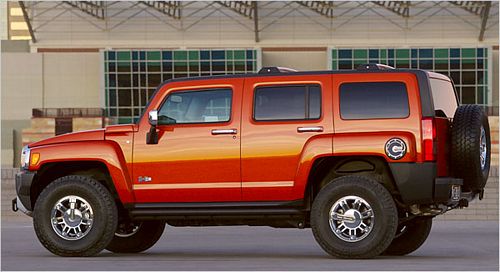 General Motors Corp. has struck a deal to sell its Hummer truck unit to a Chinese industrial business. A privately owned Sichuan Tengzhong Heavy Industrial Machinery Company Ltd., based in China, will acquire the truck brand, which has been part of GM since 1999. Tengzhong said it plans to keep Hummer's management team.
"We plan to … allow Humer to innovate and grow in exciting new ways under the leadership and continuity of its current management team," said Yang Yi, chief executive of Tengzhong. Yang said the deal "will allow Hummer to better meet demand for new products such as more fuel-efficient vehicles in the U.S.". The companies said the deal would likely close by the end of September.
As part of the deal, some GM plants will continue to build the Hummer brand for the new owner, at least for awhile. The company said its Shreveport, La., plant will keep building Hummers for the new owner until at least 2010.