The next BMW M5 is due to arrive sometime in 2011 or 2012 and as the release date draws near, the more speculation news arise.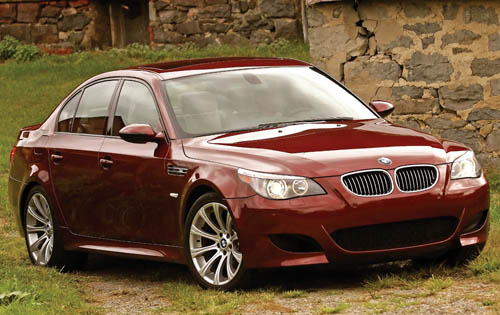 * 2008 BMW M5
Two set of story we got indicate that BMW may continue to use a V10 powerplant in the next M5, although there's still some evidence that the twin-turbocharged 4.4-liter V8 currently fitted to the X5M and X6M could be tweaked and fitted to the next M5. Potentially, the next M5 engine will be tweak up and over 600 hp.
Besides the talking about the powertrain, the BMW is also expected to use an F1-style KERS system to increase performance and fuel economy, along with an engine start-stop setup and an eight-speed dual-clutch gearbox. We forecast the next M5 to make its debut sometime in 2011, with sales beginning in early 2012 in Europe.