The BMW's precision driver, Wolfgang Weber draws the Olympic logo with sandy drifts on Pendine Sands in a new BMW M5. In whole, the quiet beach in Wales was terrorised with the sound of the new BMW M5's twin turbo engine.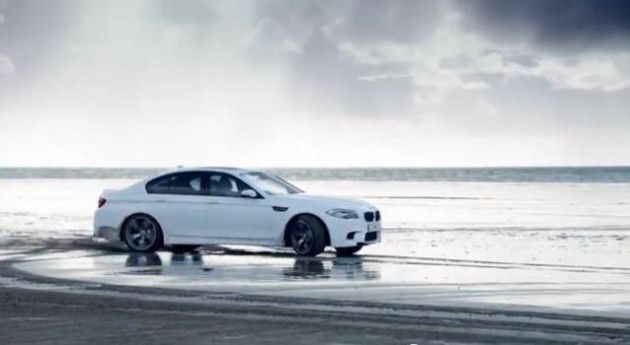 This video is composed to support the BMW London 2012 Performance Team athletes.  However, the entire action has precisely nothing to do with the Olympics. In point of fact, we don't really perceive the connection between the drifting action and Olympics sports event.
Anyway, what we can think of now is to watch the video after you read here!