Mazdaspeed 3 is launched in Japan. It has been a Mazda week for us in Malaysia, suprisingly this year, the Japanese decided to launch their new Mazda 3 Models or what they like to call Mazda Axela later than us.Well, since it's Japan, they always get something special which is the Mazdaspeed 3 or rather known as Mazdaspeed Axela.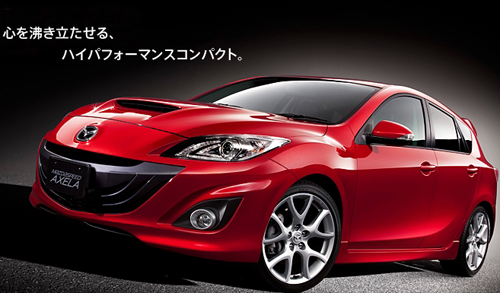 Mazdaspeed 3 / Mazdaspeed Axela – 2.3-liter turbocharged
Mazda 3 in Japan is available in hatchback or sedan. With 1.5-liter and 2.0-liter four cylinder gasoline engines paired with a CVT or 4/5-speed automatic transmissions (depending on the model). The Japanese buyers also has an option of all-wheel drive system.While the top of the range MazdaSpeed Axela – that has a 2.3-liter turbocharged under the hood delivers 264ps to the front-wheels through a six-speed manual gearbox.
Mazdaspeed 3 / Mazdaspeed Axela Interior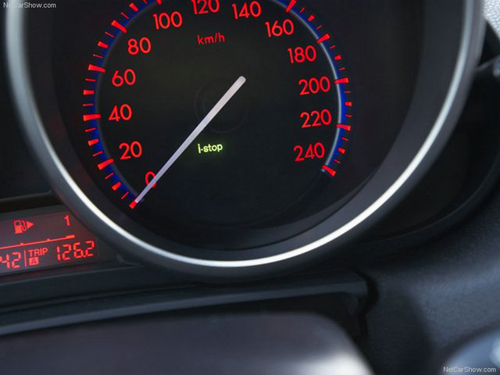 Following up the Japanese Mazda Axela series – new this year is the i-stop system. Mazda's advance fuel-saving start-stop system
Mazda Axela Models in priced betwen 1,660,000 to 2,678,000 yen and that's about RM59,324.08 to RM95,728.37 in Japan.
Click Here to Visit our gallery to view all the photos that we have.
There's a reason why we're call fastmotoring.com.