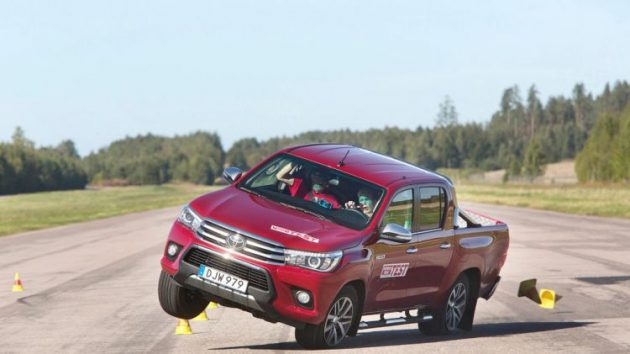 The new 2016 Toyota Hilux close to tipping over when Swedish Magazine – Teknikens Värld perform a moose test.
9 years ago, the same thing happened to the 2007 Toyota Hilux as the truck went up on two wheels during the test. 9 years later, with the all-new Hilux, it happens again.
Sounds like the best selling pickup truck "ain't good enough"! Check this YouTube video and comment below.