UMW Toyota Motor Sdn Bhd (UMWT), the sole importer and distributor for Toyota vehicles in Malaysia, is pleased to announce the opening of official opening of another full-fledged Toyota 3S (sales, service and spare parts) dealership. The new dealership, operated by Fokus Tetap Sdn Bhd (Fokus Tetap) is located right in the heart of the growing township of Setia Alam, Selangor.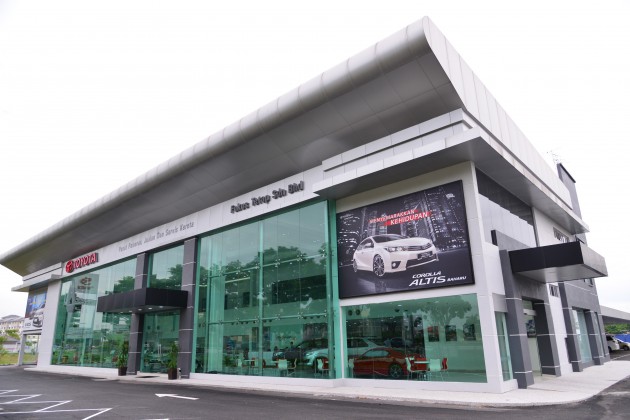 The opening event was officiated by Mr Akio Takeyama, Deputy Chairman of UMW Toyota Motor, Datuk Ismet Suki, President UMWT, Mr. Simon Thong Weng Kin, Managing Director of Fokus Tetap Sdn Bhd and Mr. Richard Ther Im Hwa, Marketing Director of Fokus Tetap Sdn Bhd, as well as other senior management of UMWT.
Fokus Tetap spent RM 24 million to build the new outlet which has around 42,000 sq. ft of built-up area on a land size of 2 acres. The spacious showroom can accommodate 6 units of the latest Toyota models while, in the service centre, there are 16 bays to handle up to more than 70 vehicles daily. While waiting for their Toyota vehicles to be serviced, customers can relax in the lounge which has amenities such as refreshments and free wifi service.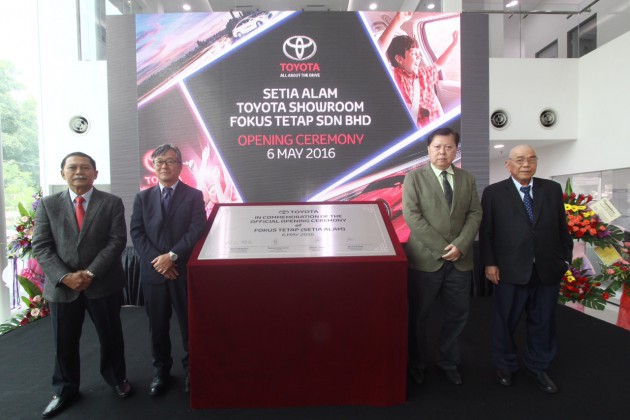 Congratulating Fokus Tetap on this latest development, Datuk Ismet Suki said: "Fokus Tetap has been our business partner for the past 12 years, starting off with just a sales outlet in Prima Damansara. Now they have expanded and move to a much bigger outlet and able to provide a comprehensive range of services to customers in Setia Alam and the surrounding area."
He also said that such commitment to the business is praiseworthy and reflects the Toyota "Customer First" philosophy where priorities and value-added services are prepared for our customers' convenience.
Datuk Ismet added that the new dealership will provide the full range of sales and aftersales services to the growing number of Toyota owners in Setia Alam as well as its nearby areas.
The new dealership joins the network of 97 Toyota outlets which provide sales and aftersales services to the increasing number of customers nationwide.
Fokus Tetap Sdn Bhd is located at No 2A, Jalan Setia Murni, AH U13/AH, Seksyen U13, Shah Alam Selangor. For enquiries, please call 03-33440908 (Sales) or 03-33449080 (Service).