The all-new Lexus NX 300h will introduce an electronically-driven, rear-wheel all-wheel-drive system to the Australian compact luxury SUV class at its launch next week.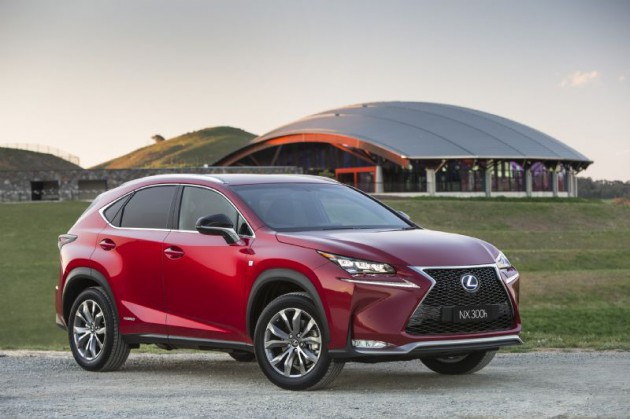 The Lexus E-Four system, which debuted on RX hybrid models in 2006, features an additional electric motor at the rear of the vehicle and enables the rear wheels to be driven purely by electric power.
The front axle works in concert with the Lexus Hybrid system and can be propelled by petrol or electric power, or a mixture of both.
The system removes the need for a mechanical link to the rear of the vehicle, reducing fuel consumption by preventing friction losses and only driving the rear wheels when required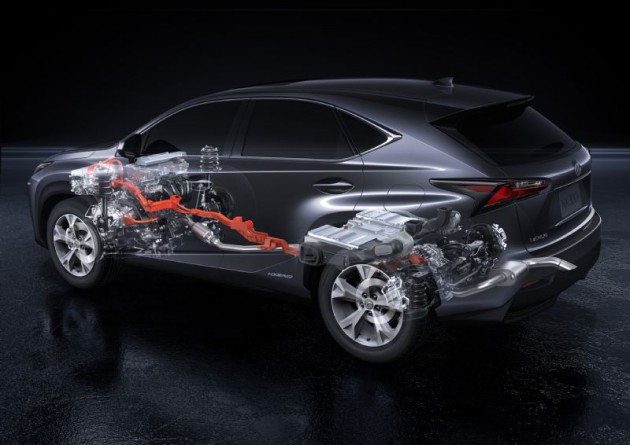 The E-Four system deactivates under normal driving conditions to maximise fuel efficiency. The system also ensures stable driving performance when traction is limited by optimising front/rear torque distribution. 
Lexus Australia chief executive Sean Hanley said Lexus' introduction of the technology to the segment was yet another example of the brand pushing the envelope in the area of fuel-saving hybrid technology. 
"The E-Four system is not just technology for the sake of it – it combines real-world fuel savings with the safety benefits of all-wheel drive in a clever and efficient package," Mr Hanley said.
"E-Four has been proven over eight years of use in Lexus RX hybrid models, and we're proud to introduce it to the compact luxury category," he added.
Lexus has introduced other hybrid innovations to the market including the hybrid SUV, hybrid all-wheel-drive V8, hybrid luxury sedan and split-cell hybrid battery.