Sime Darby Auto Performance (SDAP), the authorised importer of Porsche vehicles in Malaysia officially launched the new 911 GT3 on 15 August 2014 at Sepang International Circuit.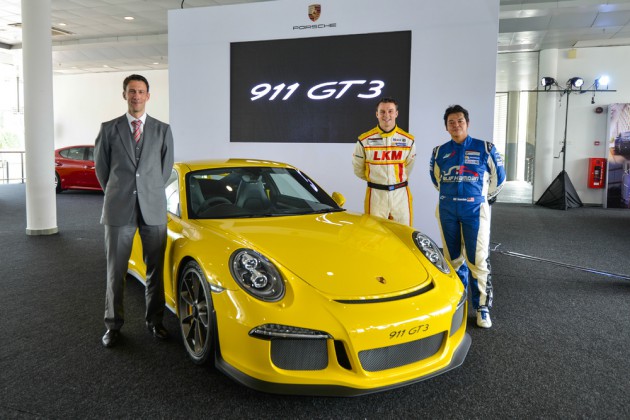 The fifth generation 911 GT3 was unveiled by Arnt Bayer, Chief Executive Officer of Sime Darby Auto Performance and Porsche Carrera Cup Asia race drivers Earl Bamber and Alif Hamdan in conjunction with the Porsche Carrera Cup Asia Round 8 and 9. 
The 911 GT3 is a roadworthy race car developed to offer powerful sporty driving dynamism and an even more refined and emotional everyday driving experience. It features a completely redesigned drive system and chassis that has been systematically developed for even better performance, precision and transverse dynamics. Additionally for the first time, Porsche is using active rear-wheel steering. Depending on the speed, the system steers in the opposite or the same direction as the front wheels, resulting in improved agility and stability. 
Arnt Bayer said, "Motorsports has always been in the DNA of Porsche and every Porsche has a race car at its heart. Since 1963, the 911 has been the icon of the Porsche brand and it represents all that Porsche stands for, exhilarating high-performance driving brought to life in roadworthy cars for everyday enjoyment. The new 911 GT3 delivers those very qualities at an even higher level than before, making it possible for owners to enjoy the race car driving experience everyday on the city roads."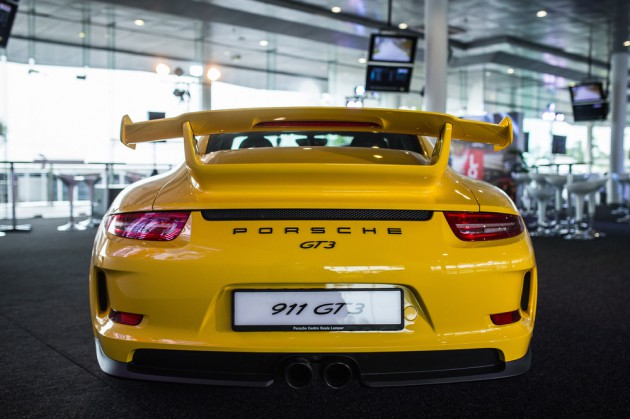 The Porsche dual-clutch transmission (PDK), which originates from Porsche racing also, makes a comeback on the racetrack. The new 911 GT3 has the fastest and most powerful PDK that Porsche uses for a production vehicle. The PDK was specially developed with characteristics that are directly based on a sequential gearbox from motor racing, thereby providing further performance and dynamics advantages to the driver. 
Base price for the new 911 GT3 starts from RM 1,230,000.00.