MINI Malaysia today introduced the new 55 Edition MINI Countryman – a special and limited edition variant of the MINI Cooper Countryman in celebration of MINI's 55th Anniversary worldwide as well as Hari Merdeka and Hari Malaysia. Limited to only 55 units, the special edition MINI Countryman is made exclusively for Malaysia.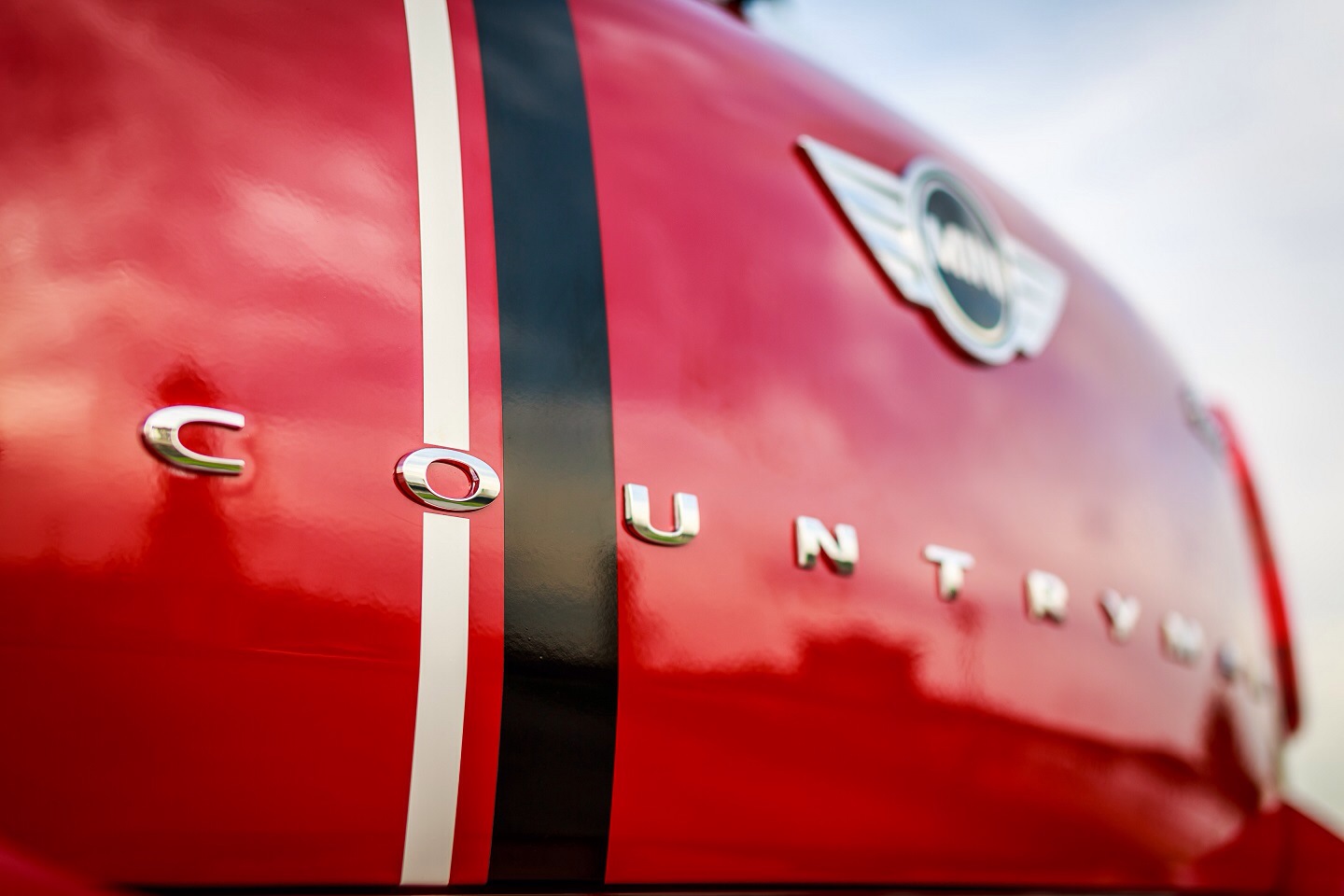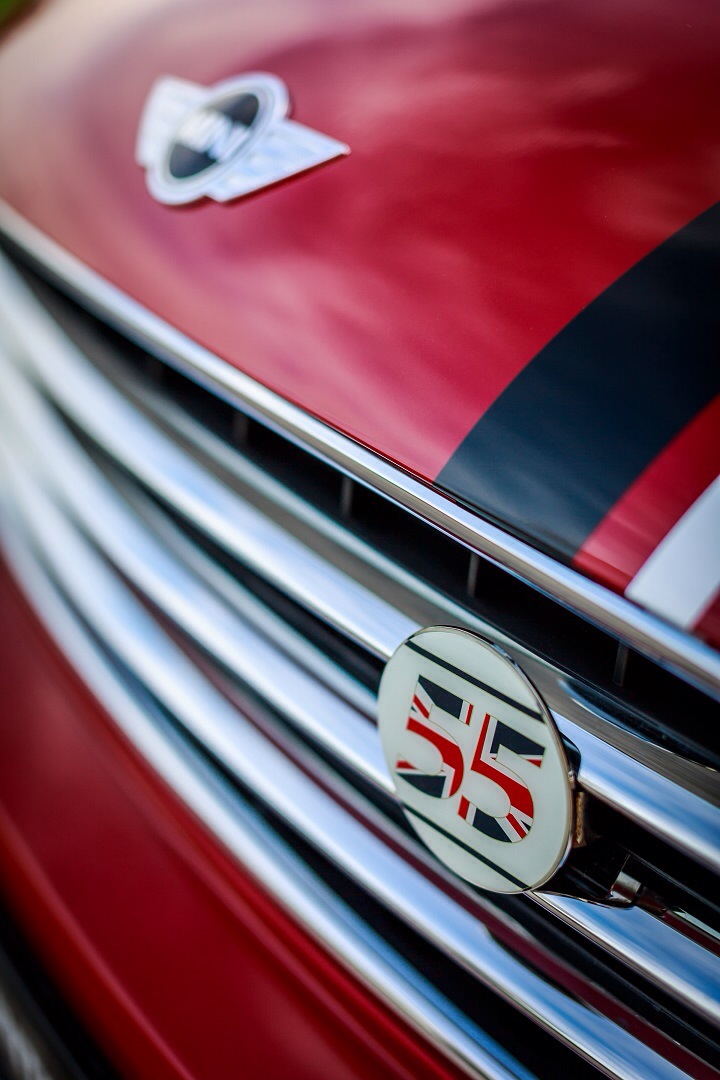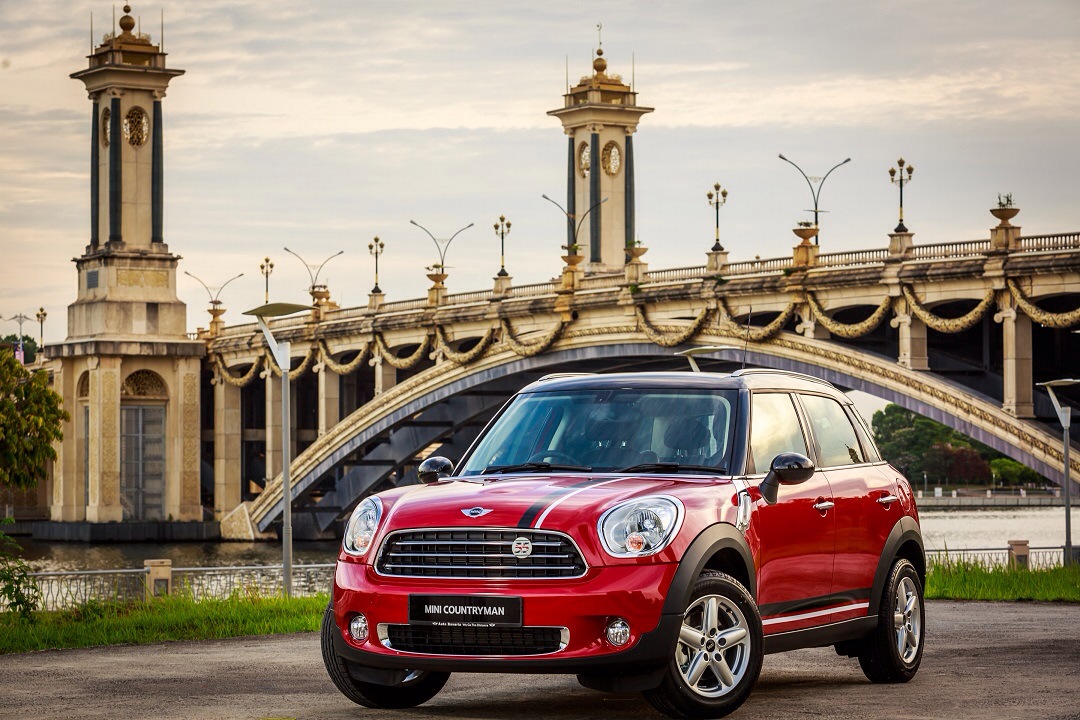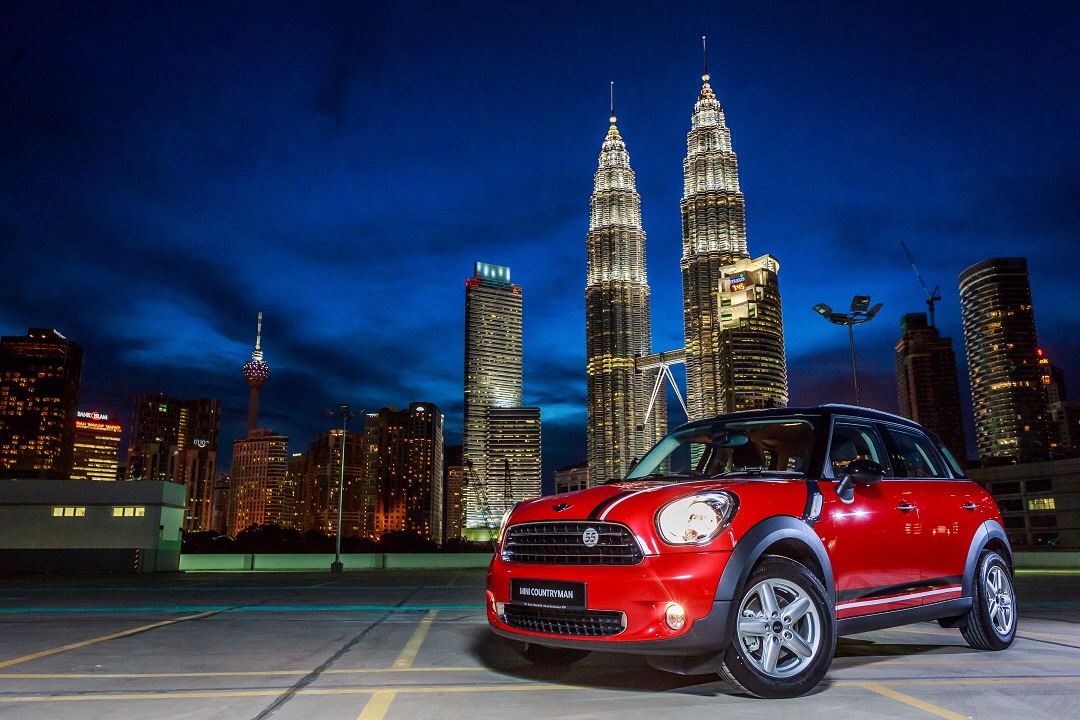 Introducing the new 55 Edition MINI Countryman, Mr. Alan Harris, Managing Director of BMW Group Malaysia said, "When MINI was first introduced in 1959, the car brought about the concept of a revolutionary small car which turned into one of the most impressive success stories in the automotive industry, stretching over a period of five and a half decades. The car began with a simple yet ingenious concept from designer Alec Issigonis which has now grown to define a car with the virtues of uncompromising go-kart drive quality, inimitable style and an historical icon all over the world, even here in Malaysia!"
Mr. Harris added that as MINI celebrates its 55th Anniversary worldwide, the car also has a definitive history and significance in the story of Malaysia and the new 55 Edition MINI Countryman was also created to commemorate the nation's National Day as well as Malaysia Day.
"Malaysia has been our home for more than 10 years now and with the loyal support of our MINI customers here, we are proud to have established ourselves as the number one premium automotive company here. The new 55 Edition MINI Countryman is our way of thanking our Malaysian MINIacs and paying tribute to Malaysia for all that she has been to us," said Mr. Harris.
The new special edition MINI variant arrives with an exterior enhancement to the familiar interpretation of the classic MINI features such as the roof line, hexagonal radiator grille, large headlights set into the bonnet, typical MINI exterior chrome lining, capacious wheel arches and vertical rear light clusters. With the MINI design language as a starting point, the new 55 Edition MINI Countryman is treated with an exclusive 55 Edition Sports Stripe which runs across its front bonnet, side skirting and rear tailgate as well as a 55 Edition Badge which proudly sits on its characteristic hexagonal radiator grille.
The car is also fitted with distinctive halogen head lights and fog lamps which provide drivers with optimum visibility when on straight or bending roads alike. Additionally, the robustness of the car is further emphasized by 16" 5-Star Single Spoke Light Alloy Rims.
In keeping with its promise of providing drivers with pure driving excitement, the new 55 Edition MINI Countryman is powered by a 1.6-litre naturally aspirated engine capable of generating a maximum output of 88kW/120hp which enables the car to sprint from 0 to 100km/h in 11.6 seconds while only registering an average fuel consumption of 7.6 litres per 100 kilometres.
Inside, the new 55 Edition MINI Countryman is fitted with Cloth Cosmos Carbon Black upholstery to highlight a contrast between the car's exterior and interior colours. This contrast is further emphasized with elliptical door bezels in Piano Black with a Polar Beige inlay. The interior of the special edition MINI Countryman also prides itself with a selection of functional safety features including rain sensors, automatic driving light control as well as an automatic anti-dazzle rear view mirror. In terms of in-car entertainment offering, the new variant of the MINI Countryman also features on-board MINI Radio Basis with Bluetooth interface which allows drivers to comfortably and safely operate their smartphones via Bluetooth from the multifunction steering wheel.
The new 55 Edition MINI Countryman is available in a range of exterior colours including Blazing Red, True Blue, Royal Grey, Light White and Brilliant Copper. Roof and mirror cap options in black are made available with all exterior colours, however, white roof and mirror cap options are only exclusively available with the Blazing Red, True Blue and Royal Grey exterior colours.
The estimated retail prices (on the road without insurance, with 3 years MINI Service Inclusive) of the new 55 Edition MINI Countryman is:
55 Edition MINI Countryman – RM 188,888.00