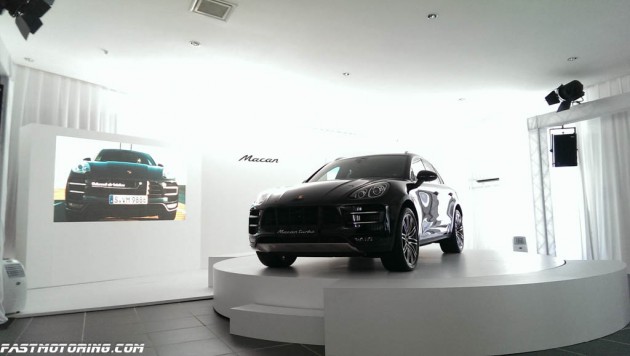 Sime Darby Auto Performance (SDAP) previewed the new Porsche Macan (SUV) last week at Porsche Centre Damansara. The Macan will be officially launched later this year in around Q4 2014. Porsche Macan is a smaller sibling to the Porsche Cayenne and it is marketed as the "first sportscar in the compact SUV segment".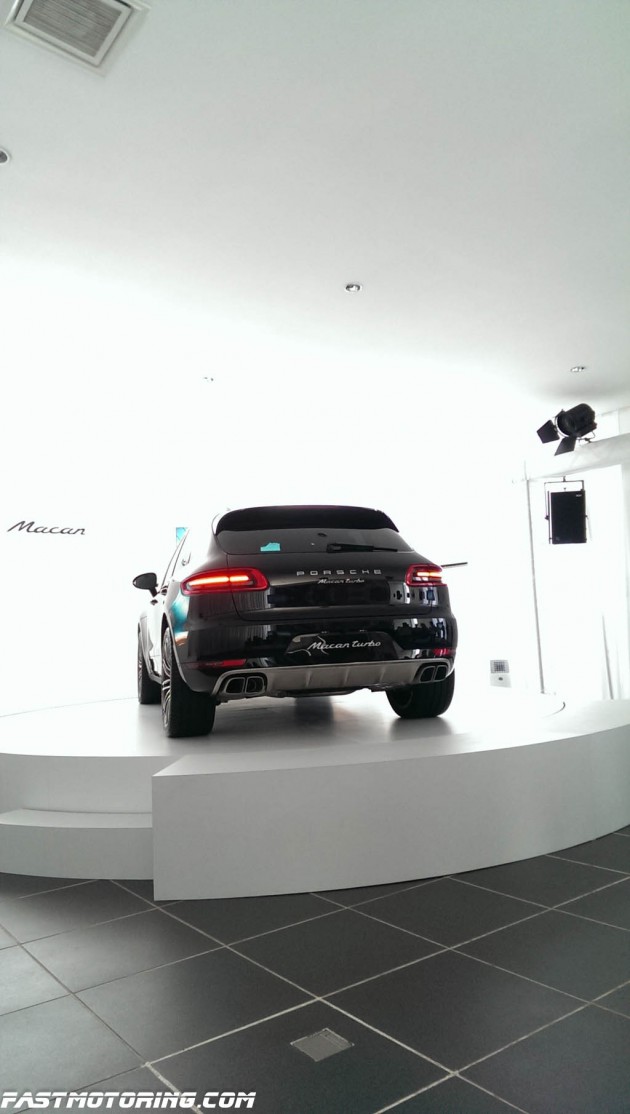 The Macan will be coming into our Malaysian market in 4 variants :- Porsche Macan, Porsche Macan S, Porsche Macan S Diesel and the top ranging Porsche Macan Turbo.
The entry-level Porsche Macan is powered by a 2.0Litre in-line four cylinder turbocharged engine. It produces 237hp and able to achieve 0-100km/h in 6.9 seconds and a top speed of 223 km/h. Fuel consumption of the Macan is 7.2 litres per 100km, making it among the most efficient compact SUV in its class.
One level up the Macan would be the Macan S and Macan S diesel. Macan S comes with a 3.0Litre V6 biturbo engine which does 340hp, 0-100 in just 5.4 seconds and a record of 254km/h top speed. While the Macan S diesel comes with a 3.0Litre V6 single turbo diesel engine. Produces 245hp, does 0-100km/h in 6.3seconds and 230km/h top speed. Fuel consumption for both variants are just 6.3 and 6.1 litres per 100km.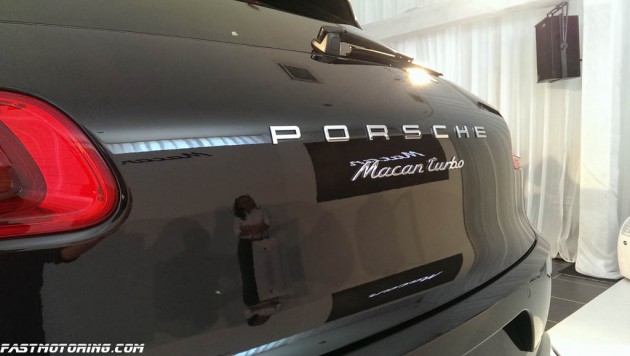 The top ranging and ultimate Macan would be the Macan Turbo. The Macan Turbo is powered by a 3.6litre V6 biturbo engine. It does 400hp, 0-100km/h in just 4.8seconds. Top speed? Massive 266km/h.  All variants come with a 7-speed dual-clutch PDK gearbox and all-wheel-drive.
No official pricing released just yet. Estimated price for the all 4 variants would be around RM460k for the Macan, RM550k for the Macan S, RM560k for the Macan S Diesel, and RM785k for the Macan Turbo. 
 The Macan Turbo will be making an appearance at Bangsar Shopping Centre from May 21st to 25th, 2014 for an opportunity to the Malaysian public to have a closer look at Porsche's fifth model range. The Macan model range is now available for bookings at Porsche Centre Damansara and Porsche Centre Glenmarie.
[nggallery id=677]