Today, Honda revealed the first images of the ninth-generation all-new 2013 Honda Accord and Accord Coupe for North American market.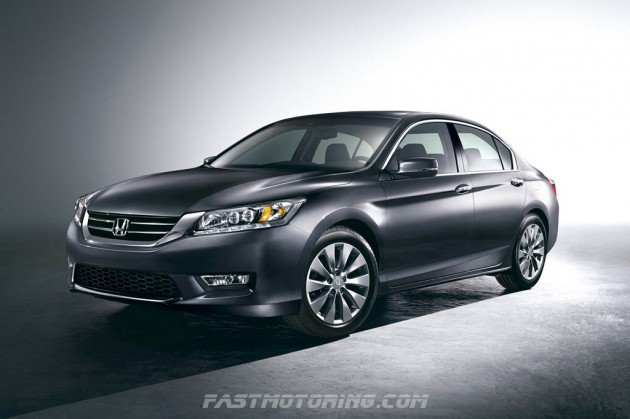 According to American Honda Motor Company, the 2013 Accord's styling is expressive, sophisticated and premium. Starting in the front, a bold new grille imparts a distinctive and dynamic tension that complements the powerful look of the hood's multiple styling lines. A strong side character line flows through the door handles and flares upward toward the rear of the vehicle to further convey a sense of motion. A deep contour in the rocker panel firmly grounds its visual presence to the road and smartly turns upward to convey a sporty attitude. In the back, the inward slope where the fenders taper into the trunk and C-pillars is designed to convey a powerful, athletic stance from the rear.
"This car is the most sculpted and the most dynamic Accord yet," said Vicki Poponi, assistant vice president of product planning for American Honda. "Following Honda's long-held philosophy of 'man maximum, machine minimum,' the beautiful exterior evolved from a focus on interior space and the needs of the people inside it."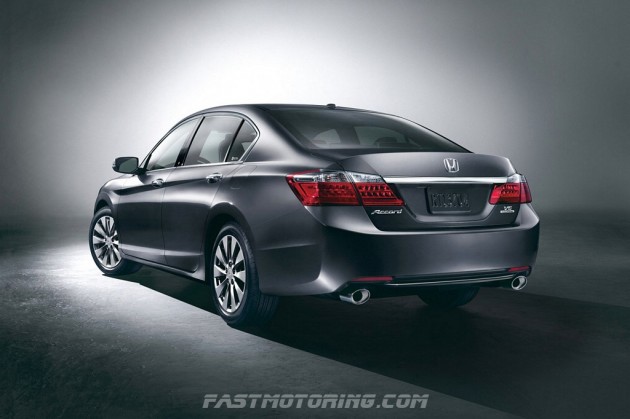 On the road, an overall aerodynamic shape combined with low-drag exterior surfaces including nearly flush windshield glass, flush-mounted windshield wipers and careful under-body tailoring promise enhanced fuel efficiency. Premium details like available LED daytime running lights, headlights and taillights hint at the sophisticated technology and luxury available inside.
This all-new 2013 Accord will be fully revealed later this October or November in North America. Moreover, Honda did not say if the North American Accord will be offered in the same form in other markets such as Europe or Asia.