The Japan Super GT weekend will be held this week at Sepang International Circuit and you probably know the GT Asia Series Rounds 3 and 4 are part of the event.
After last week's Audi R8 LMS Cup at Zhuhai, we foresee that Chinese Taipei's Jeffrey Lee and Marchy Lee of Hong Kong are on scorching form as they head to Malaysia's Sepang International Circuit this coming weekend for GT Asia Series. Let's hope it will be a good race this weekend.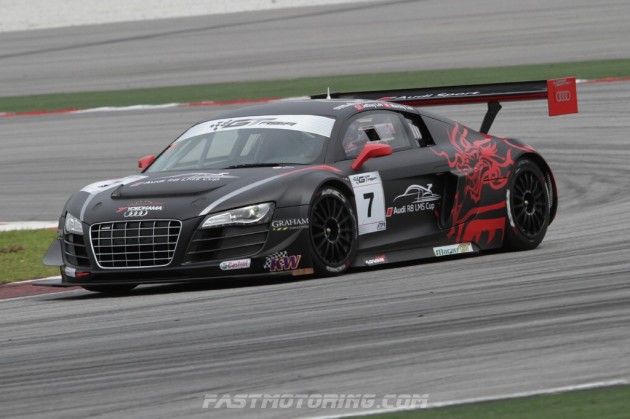 Each driver celebrated a podium finish in the Audi R8 LMS Cup series last weekend, with Marchy taking outright victory in Round 3 and Jeffrey winning both rounds in the Amateur category.
The pair head to the Sepang International Circuit at the top of the GT Asia Series championship leader board, Marchy heading the point table and Jeffrey just a single point behind and tied for second place.
Based on our observation during Malaysia Super Series which held 2 weeks ago at SIC, Jeffrey and Marchy are both fully focused on quick laps and smooth driver changeovers in a series where teamwork plays as crucial a role as driver skills and sheer power. By the way for GT Asia Series, the team race with the Audi R8 LMS Ultra (a more powerful engine, improved handling with wide body) instead of the standard Audi R8 LMS.
Anyway, the two qualifying sessions for Rounds 3 and 4 of the GT Asia Series will be held on Friday, June 8, with Round 3 on Saturday and Round 4 on Sunday. By the way, you can also check out more about Audi R8 LMS Ultra GT3 Race Car at the GT Asia Series Round 1 & 2 here.