Today, Proton has confirmed that the Chief Executive Officer of Group Lotus plc, Dany Bahar has been temporarily suspended from his role to facilitate an investigation into a complaint about his conduct made by Lotus' penultimate parent company, DRB-HICOM Berhad.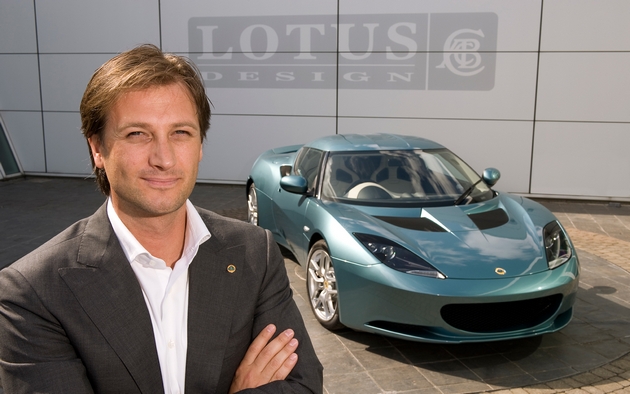 Based on the Press Release, Dato' Lukman Ibrahim, Mr Mohd Khalid Yusof and Mr Aslam Farikullah (representatives of Lotus' parent companies) have been authorised by Group Lotus plc's board to handle and conduct the day-to-day management and affairs of the Lotus Group during the the absence of Mr Bahar's. They will be assisted by Mr Rusman Zaihan. They have been authorised to take up these duties during the suspension period.
Furthermore, Proton also confirmed that its holding company DRB-HICOM is not selling Lotus, a wholly-owned subsidiary of Proton, despite the recent media reports on speculation and rumours coming from unreliable sources on the purported intent to sell.
According to Executive Chairman of Proton Dato' Sri Haji Mohd Khamil Jamil, "We acknowledge that Lotus can provide value to Proton. Lotus is an iconic brand with global presence and positioning, coupled with unsurpassed engineering expertise and a talented workforce."
He added, "Both Proton and DRB-HICOM will continue to review the existing business plans and financial position of Lotus in taking Lotus forward in the immediate- to medium-term. DRB-HICOM has sent in a team comprising local and international consultants to Lotus from March 2012 to conduct an operations and legal audit on Lotus group of companies."
Unfortunately, there is no statement in the press release from the Managing Director of Proton, Dato' Sri Syed Zainal Abidin regarding this incident.
 
The need for this review is especially pertinent in light of the existing financial obligation of Lotus in the form of a £270 million syndicated loan taken at the end of 2010 which we reported it here. The six financial institutions acting as lenders are CIMB Bank, Malayan Banking Berhad, Overseas-Chinese Banking Corporation Limited, Export-Import Bank of Malaysia Berhad, Affin Bank Berhad and EON Bank Berhad (now known as Hong Leong Bank after merging).