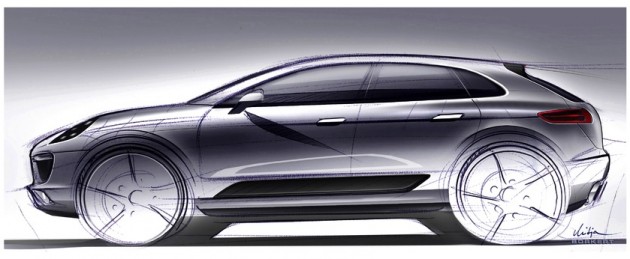 Porsche named their new sport SUV as 'Macan'.  The name Macan is derived from the Indonesian word for tiger and combines suppleness, power, fascination and dynamics – core characteristics of the new off-road car.
"The Macan combines all sports car characteristics with the benefits of a SUV and is a genuine Porsche", said Bernhard Maier, Executive Vice President Sales and Marketing of Porsche AG. "The name of a new Porsche has to fit with the brand, sound good in very many languages and dialects and evoke positive associations."
As the fifth Porsche model line, the Macan is a central plank of Strategy 2018, by which the sports car manufacturer wishes to expand its model portfolio. Porsche intends the Macan to emulate the success of the Cayenne. The SUV will start coming off the production lines in Leipzig in 2013. To that end, the site in this city in Saxony is being expanded into a fully-fledged production plant including body assembly line and paint shop – with 500 million euro of investment one of the biggest building projects in Porsche's corporate history. In the medium-term, the sports car manufacturer will be creating more than 1,000 new jobs.