Porsche Asia Pacific recorded positive sales in the region with 3,930 vehicles sold in 2011. Precisely, the recorded 2011 total sales is 3,930 vehicles (from 1 January to 31 December, 2011). The new all-time sales record in 2011 is an increase of 74% comparing to the same period in 2010. The ascending trend in terms of sales is mainly due to the success of Cayenne and Panamera models.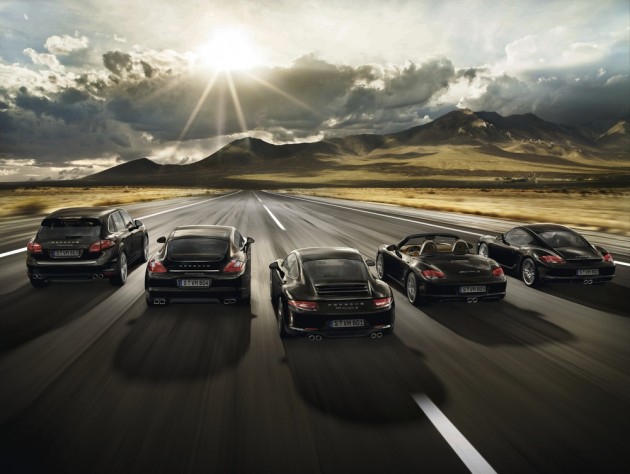 Christer Ekberg, Managing Director of Porsche Asia Pacific, claimed that the current attractive line-up is boosting the growth of Porsche in Asia. Other than the fact that the Cayenne and the Panamera are always in high demand, the new 911 and the new Boxster will further strengthen Porsche's position in the sports car segment in Asia Pacific.
The rising sales trend in 2011 was largely affected by the strong performance of markets such as South Korea with total sales of 1,301 vehicles (+86%) and comparably strong performer, Taiwan, with 1,213 vehicles (+123%, more than doubled from 2010). Sales in Singapore was an all-time high with 472 vehicles. Other important markets within the region, including Thailand, Philippines, and Vietnam continue to grow, contributing to 116, 108 and 88 respectively to the regional sales. Brunei, French Polynesia, Indonesia, Malaysia, New Caledonia and Sri Lanka comprised more than 18% of the total regional sales.
Regarding the sales per model line, the popular Cayenne SUV continued to be the strongest performer with sales of 2,300 vehicles, a 215% increase compared to the previous year. The sales of Porsche's four-door Gran Turismo Panamera models were up by 43% with 990 vehicles. The 911 and Boxster, phasing-out in 2011, contributed 337 and 303 vehicles respectively to the total sales of 3,930 vehicles.