As one of the oil & gas nation in South East Asia, the Polis Di-Raja Malaysia (PDRM) in Malaysia only owns the Mitsubishi Lancer Evolution X as their top and fastest highway patrol cars.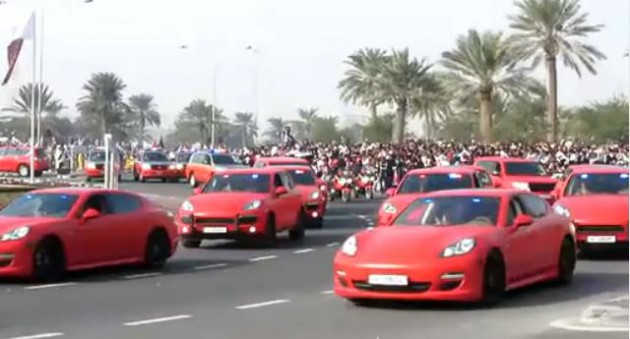 Inversely, the Qatar's police in Middle East have a fleet of Porsche Panamera and Porsche Cayenne SUV. The fleet are physically 'show off' during the Arab state's National Day parade on December 18.
After watching the YouTube video, we are now envy and wouldn't mind being a police officer in Qatar. What about you?