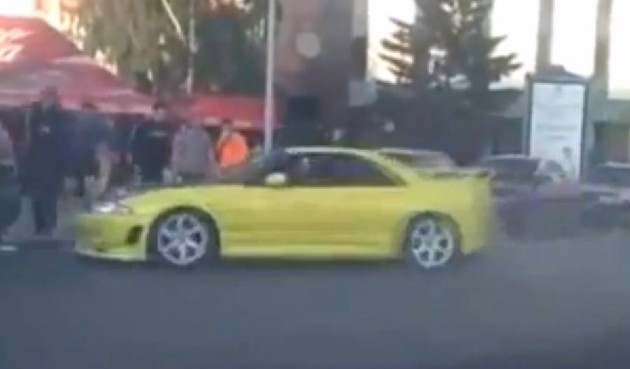 Ever see a Skyline R33 drifts into street parking spot? Sorry to say to this Skyline R33's owner, we think this is 'un-cool'!
Basically, the driver is maneuvering his car recklessly and endangering the pedestrians. Based on the "anti-hoon laws" in Australia, this car should be confiscated and impounded under the laws. Let's hope there are no such drivers in our neighbourhood.
Check out the YouTube video after the jump.