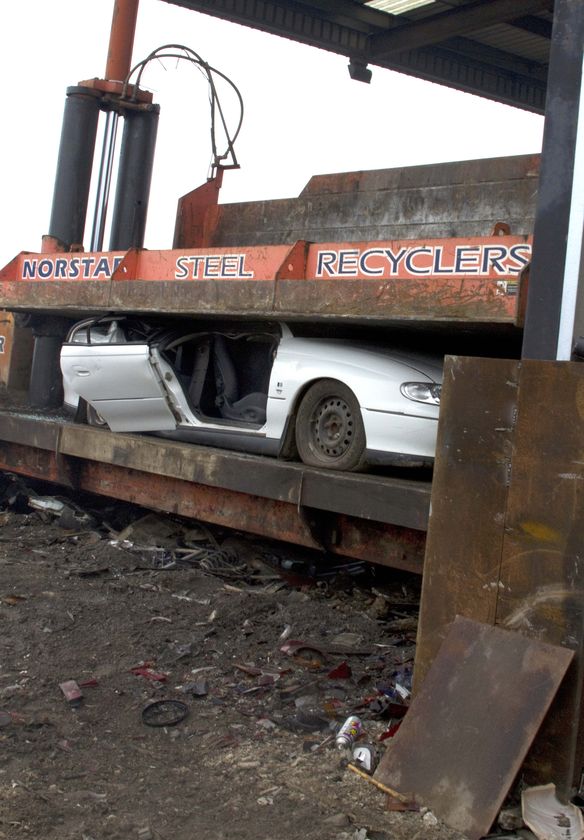 If you able to recall, this year Lewis Hamilton charged by Melbourne police over a street "burnout" performed outside the Australian Grand Prix under Victoria's anti-hoon laws.
Today, the first Holden Commodore has become the first car to be crushed under Victoria's anti-hoon laws. Till date, thousands of vehicles have been impounded since the laws were introduced in 2006.
The above picture (abc news) – The crushed Holden Commodore belonged to a 22-year-old man who was a third-time offender. The car was un-roadworthy and not subject to any finance agreement. The crushing was done this morning at a metal works in Dandenong South. Some of the components have been stripped into parts and the chassis body compacted to be scrapped metal.