Today, Honda Motor Corp confirmed to restore some production of cars and bikes that took a hit from the recent flooding in Thailand.
Honda motorcycle plant in Thailand suspended since October 11, 2011 due to parts supply issues. At present, Honda has restarted output of some motorcycle and power products. On the other hand, the auto plant in Thailand remains closed due to the flood waters.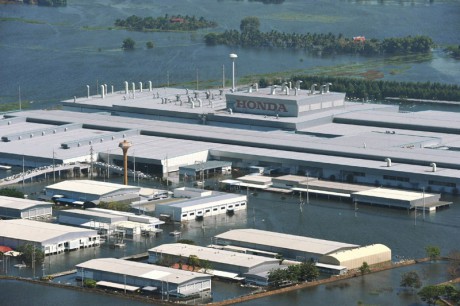 As the fallout of the disaster in Thailand, Honda will continue to limit production at 6 of its auto plants in North America and Canada. Last but not least, Honda expects to return to normal stage by 1st week of December.