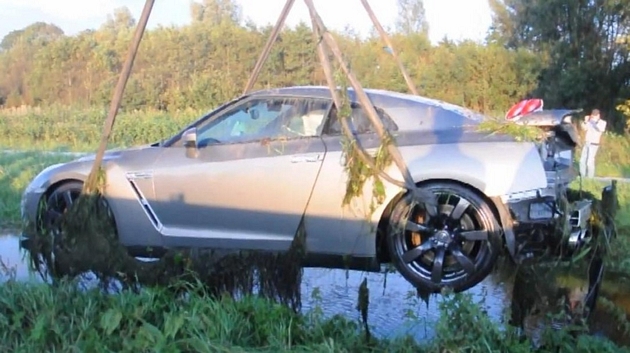 Refer to the photo above, a Dutchman drove his Nissan GT-R and skidded into the roadside drainage ditch in Holland.
Based on the description of the video in YouTube, the driver crashes his Nissan GT-R near TT-Circuit, The Netherlands. In addition, Dutch reports say the driver simply missed a curve near the Assen car festival before bumping a bridge and plunging into the conduit.
We believe that the owner must have missed the ADAC Masters in Assen car festival that held over the weekend.
People, this is why you must focus with more attention when you drive. Drive safe!
Now watch the video!
For folks in UK, if you do find yourself in a crash you could be entitled to make a car accident claim, visit http://www.roadtrafficaccidentsite.com for help and advice with what to do next.