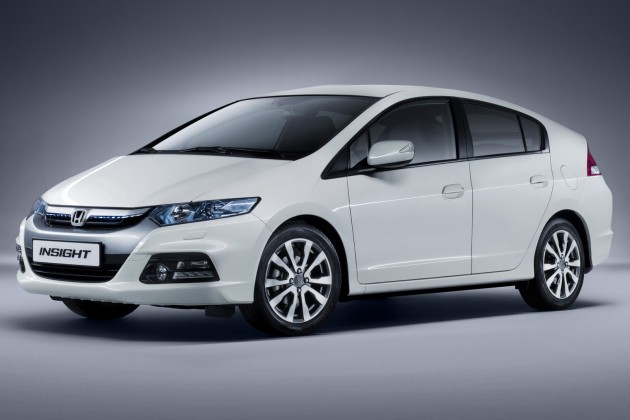 Honda will be revealing the new 2012 Honda Insight hybrid facelift and all-new 2012 Honda Civic 5-door hatchback at the upcoming 2011 Frankfurt Motor Show. Interestingly, the new Honda Insight hybrid model's CO2 emissions drop below the 100 g/km mark, to 96 g/km.
Honda's official say this has been achieved thanks to a series of enhancements, which include reduced engine friction, changes to the CVT transmission and to the air conditioning system. Moreover, the fuel efficiency is further improved as well.
The new facelift model of 2012 Honda Insight features a new front grille and a redesigned front bumper.  A slimmer spoiler at the rear allows for a larger glass area, and, along with the smaller wiper, better rear visibility.
To improve both stability and ride comfort on the Insight, Honda's engineers have also revised the suspension settings under the facelift model. According to our source, the interior design will remain the identical. Full details will be available soon.