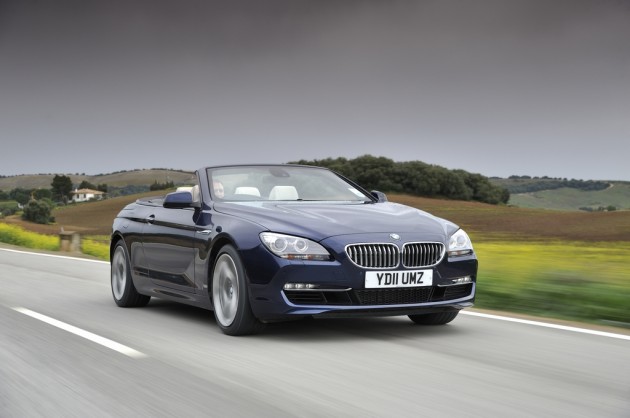 The all-new BMW 6 Series Convertible that had its world premiere at North America International Auto Show in January 2011. The good news now, it is now officially introduced for Indonesia market at the celebration of 10th anniversary of BMW Group in Indonesia.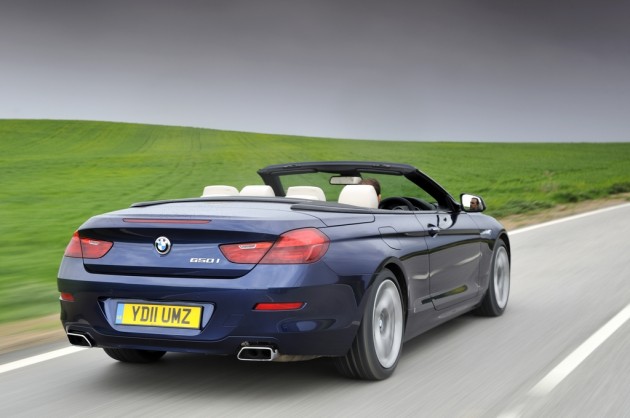 The new BMW 6 Series Convertible fulfils the wishes of the most discerning automotive enthusiasts with its sheer driving pleasure, groundbreaking luxury and sparkling looks.  In the premium convertible market, the new BMW 6 Series present the most advanced chassis technology and most innovative comfort, infotainment and safety features. 
The convertible enthusiasts in Indonesia will have two options to choose from- the BMW 650i Convertible and the BMW 640i Convertible. 
The BMW 650i Convertible is powered with 4.4 litre V8 engine with High Precision Direct Injection and TwinPower Turbo, developing a maximum 407hp between 5,500 and 6,400 rpm, and makes peak torque of 600Nm between 1,750 and 4,500 rpm.  The spontaneous power and torque are the stand-out features of the V8 engine, combining sporting character with outstanding smoothness, linear power delivery, and exceptional efficiency. The engine is equipped with BMW's new 8-speed Sport Automatic transmission. The new BMW 650i Convertible completes the sprint from 0 to 100 km/hr in 5.0 seconds and top speed is electronically limited to 250 km/h.  Average fuel consumption is 9.3 km/litre and CO2 emissions of 249 gram/km.
The 6-cylinder in-line engine under the bonnet of the new BMW 640i Convertible complements its BMW TwinPower Turbo technology and petrol direct injection with Valvetronic.  The 3.0 litre engine develops a maximum of 320 hp at 5,800 rpm and reaches maximum torque of 450 Nm   between 1,300 to 4,500 rpm.  It can reach 100 km/hr from 0 in 5.7 seconds and top speed is limited to 250 km/hr.  Average fuel consumption is 12.7 km/litre and CO2 emissions of 185 gram/km.