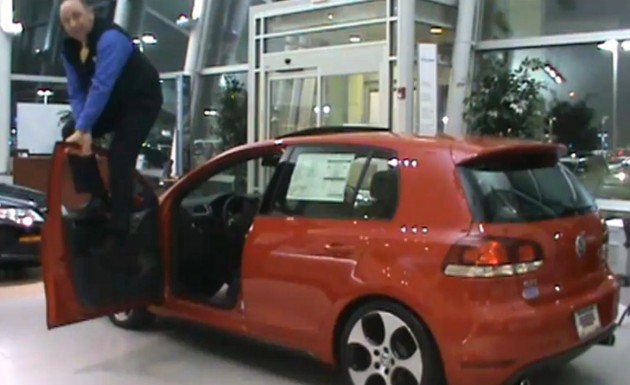 One of Volkswagen dealer in Chicago, North America – Larry Roesch Volkswagen has published a series of commercials in YouTube starring by one of the company's salesmen, Nick Pontarelli.
The salesman abuses a Volkswagen Golf GTI and a Jetta TSI by forcefully shutting and climbing onto the doors to prove the Volkswagen strength and quality. He urge in his final statements to try that with a Honda, Hyundai or Toyota. On the other hand, we got to agree that Volkswagen cars are frankly reliable and tough but don't try this at home!
Check out the stunt' video clip on the below.