Based on the source from Auto Wereld, you can likely to expect the all-new Volkswagen Golf R revealed at the Frankfurt Motor Show after reading this! 
From the photos, the Golf Mk7 R look to be fitted with 19-inch alloy wheels. The Golf Mk7 R is having quad exhaust tips instead of the centrally mounted twin exhaust tips. The Golf Mk7 R is fitted with 221kW engine with 380Nm of max torque from the Audi S3. The power plant mated with a 4motion all-wheel drive system and DSG transmission Volkswagen claims the R can sprint to 100km/h in 4.9 seconds. Top speed has been restricted to 250km/h. The average fuel consumption is around 6.9l/100km.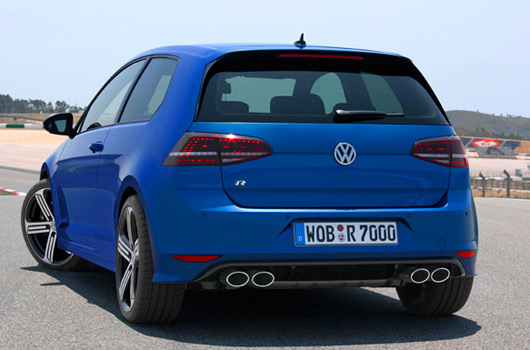 The new R rides on suspension that's 5mm lower than the Mk7 GTI and it appears as though Adaptive Chassis Control will remain an option. Although it is expected to have a Race setting added to its bag of tricks. Volkswagen will launch the new R in the fourth quarter of this year. So, get ready to check out this car soon!