Over the last weekend, Proton launched its 2nd brand of spare parts, named the Proton AMP'. In other words, you will now find Proton AMP' space parts at your local car parts stockists and all Proton authorised service centres at affordable prices.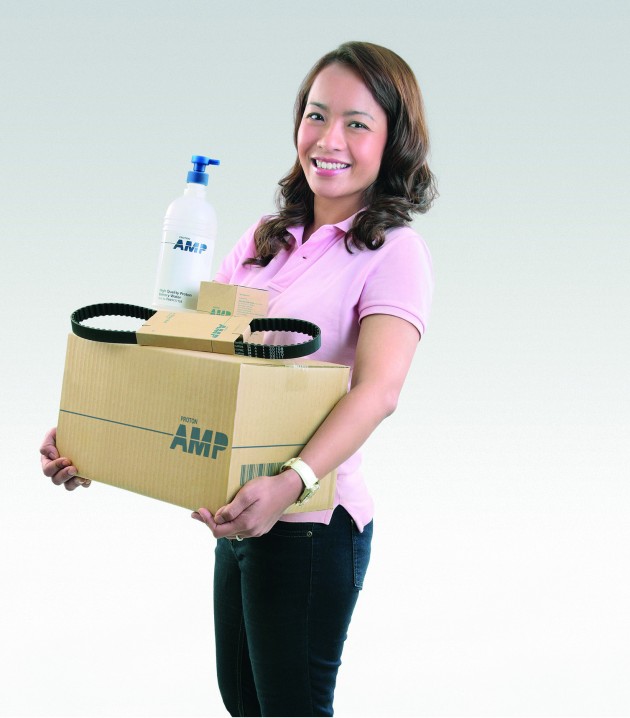 The AMP' (short for After Market Parts') is a range of quality car components and accessories endorsed by Proton that are now being made available to Proton car owners at highly affordable prices. With the AMP, Proton aims to provide a great alternative to customers who seek a lower cost of ownership of their Proton cars without resorting to cheap and unsafe imitation parts to maintain their cars after the expiry of the warranty period.
En. Mohamad Shukor Ibrahim, Chief Executive Officer of Proton Edar Sdn. Bhd. said, For most of our customers, the focus on saving cost in the post-warranty maintenance of their Proton cars have often led them to purchase low quality counterfeit parts that do not conform with the OEM's safety and quality standard and this is detrimental to the well being and performance of their Proton cars. The Proton AMP will address this concern by providing Proton car owners high quality parts that are not only affordable but more importantly endorsed and guaranteed by Proton.
On top of the considerable savings that can be made by purchasing the AMP parts, Proton car owners are also assured of a 3-month or 5,000 KM (whichever comes first) product warranty by Proton for each AMP product, excluding the wear and tear of such parts.
En. Mohamad Shukor added, At the end of the day, what is important to us is our customer's satisfaction. With the AMP, all Proton authorised service centres and parts stockists will become a better source of parts and services for our customer's post warranty needs. The combined use of Proton endorsed parts with the servicing of their Proton cars at our authorised service centres will provide our customers with better quality assurance and service experience. They may even look forward to an increase in their vehicle resale value as a result of a proper maintenance of their Proton cars.
We believe our customers will soon realise that quality does not have to be a pain on the wallet and we certainly hope that this will be reflected in their acceptance of the Proton AMP. Their support will not only be beneficial to their Proton cars but will also contribute towards the country's National Automotive Policy (NAP) of curbing the sales of risky and low quality imitation or used components.