Nissan Motor announced to come out the world's first all-wheel drive crossover convertible. On the whole, the convertible is made from the conventional Nissan Murano.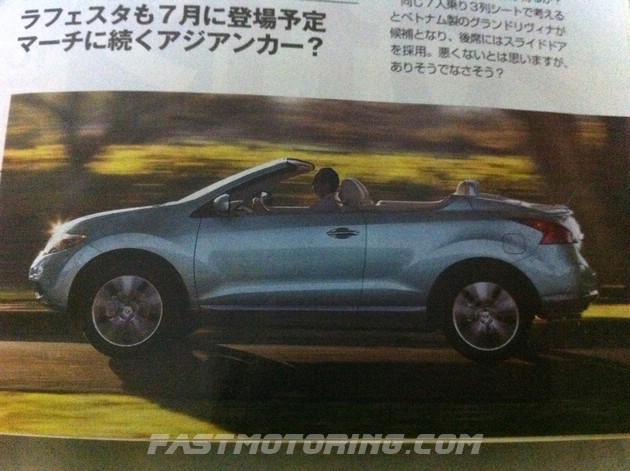 Nissan officially claimed that the Murano roofless version delivers the open-air exhilaration of a convertible while extending the versatility of the Murano in exciting new ways.
According to one of the Japanense Auto Magazine, this roofless SUV will be targeted to make its official debut in Japan by Q3, 2011.
Please feedback and tell us, what you think about this car?