From today onwards until Sunday. Toyota Malaysia and Honda Malaysia will have roadshows to show off their vehicle in 1utama shopping mall in Petaling Jaya. We expect they will certainly bring their newly launch vehicle. On the left with have Toyota Vios Facelift or rather know a.k.a Vios Desirable. On the right, we have the as what Honda Claimed, Premium Compact-MPV, the Honda Freed.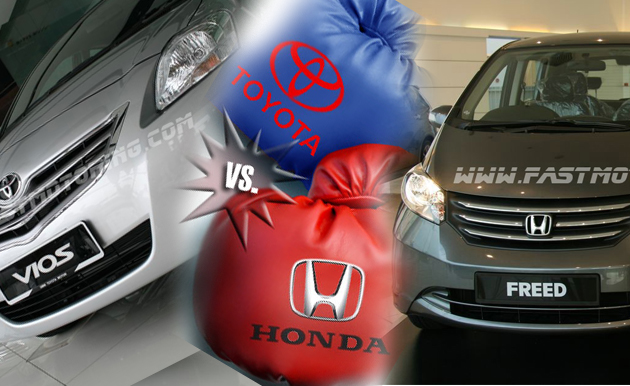 We have covered the Toyota Vios Facelift ( Vios Desirable) and of course the Honda Freed in detail. Do check out our post below. If you want to view the actual cars head to One Utama today or this weekend to see the flee of Toyota and Honda vehicles.
Toyota Roadshow – 1 Utama – 12-16 May 2010 – Ground Floor Highstreet
Honda Roadshow – 1 Utama – 14-16 May 2010 – Ground Floor
Our internal sources told us that, below are the other cars expect to turn up.
As for Toyota,
As for Honda,
Enjoy viewing the cars this weekend in 1utama. Click the below links to obtain more information on Toyota and Honda roadshow across Malaysia.
All Toyota Road Show Date and Venue
All Honda Road Show Date and Venue