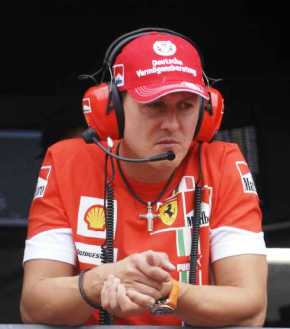 The 40-year-old German – Michael Schumacher who retired from F1 in 2006 but has agreed to return to replace Felipe Massa, is to undergo medical tests at the Bad-Nauheim sportklinic in Germany.
"It's only because Michael has worked so hard in recent months that all of this is possible," a confident Dr Johannes Peil, who treated the champion following his fall, told Bild newspaper.
It is also rumoured that Schumacher may attempt some testing miles prior to Valencia, despite the official ban on in-season circuit testing. 
The Tagesspiegel newspaper reports that while Ferrari is not allowed to run the F60 except in a straight-line, Schumacher may instead turn to the Italian team's 'F1 Clienti' department, which operates former grand prix cars for wealthy enthusiasts.
The only possible F1 circuit for Schumacher's test were in Italy and speculated at Imola circuit or Mugello circuit.