Yesterday's qualifying round, Red Bull's Sebastian Vettel took pole position at the Grand Prix of Europe. Miserably, Vettel couldn't finish the race in Valencia due to engine stalled.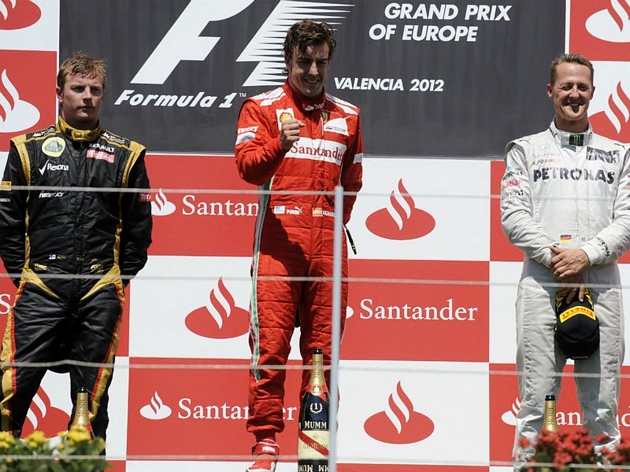 The race results: Fernando Alonso wins and turns to be 2012's first double winner. Second by Kimi Raikkonen, Michael Schumacher took third position and secured his first podium after his F1 comeback. Follow by Mark Webber and Nico Hulkenberg.
Next Race will be at Silverstone, Great Britain on 6th July 2012.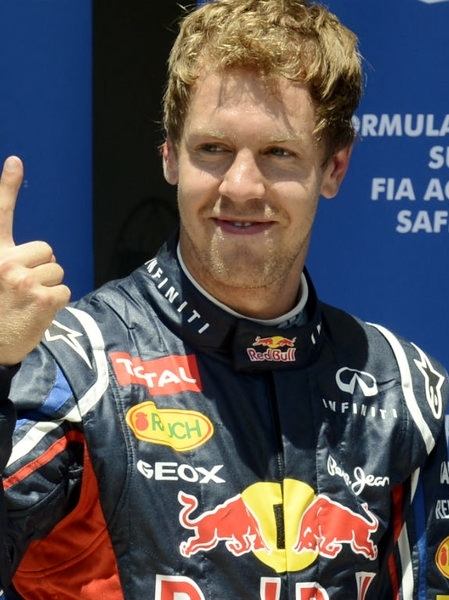 Back to this topic, Sebastian Vettel says he has no idea what caused his RB8 to cut out in Valencia on Sunday but reckons the Safety Car may have played a role. During the race, Vettel had been leading the race at Valencia just now with a comfortable 20 second margin over Romain Grosjean when the Safety Car came out on lap 31 due to debris on the track.
We expect Vettel to once again score out a lead after the green flag. Instead, he slowed down and stopped on the track. Obviously, he is very unhappy and disappointed.
"We don't know what happened yet," Vettel told the BBC.
"I lost drive and then the engine stalled the switched off.
"We don't know what the problem is. Maybe it was the same problem Mark had on Friday.
"The Safety Car was not ideal for us and it might be that the retirement is in some regards down to the safety car.
"So yeah, it's a shame."
Based on the latest tips, it is suspected due to alternator failure that forced him to retire from the leading position.