Welcome back to fastmotoring.com. As promised to our visitors. We'll revealed all the photos we captured and tell you more about what we know about the car.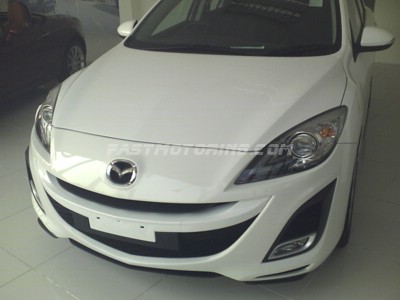 Familiar yet not so familiar? This is what Zoom-zoom team Malaysia done to our mazda 3. Compare down here to see what did they decided to it.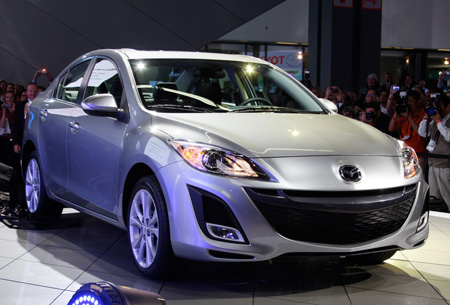 Some people call in the big smiley face
, yet some people call it a hideous looking thing. Either way, Mazda team Malaysia has decided to paint the centre front of the car to the body colour. We personally think they did a great job and correct choice. It looks better now isn't it ? Do leave a comment down this page and tell us what you think.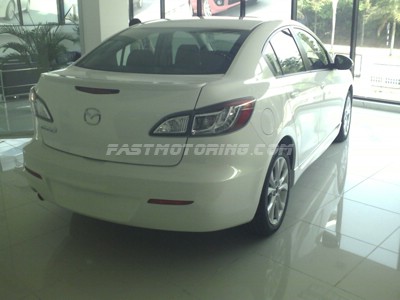 Moving on to the rear of the car. Aside from the uniquely design rear lights, do notice there's no keyhole for you to slot in your key in the boot area. We didn't manage to get the picture of the key but we can tell you that it has boot release function on the key itself. There's also another function for the key itself. That you need to wait till' Saturday. For now, think VW Golf Gti.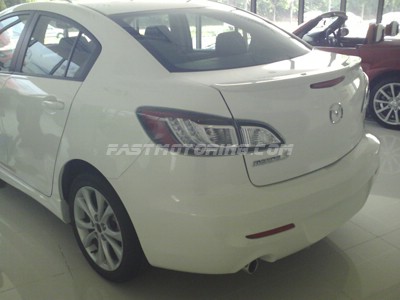 If you can see properly, there's also side skirt attached with the car.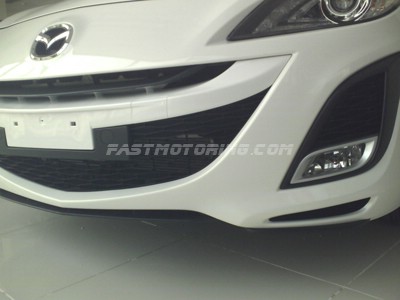 The leaf liked shaped foglights adapted designs from Mazda Furai and Kiyora.Notice there there's a black splitter below the bumper. Styling and aerodynamics?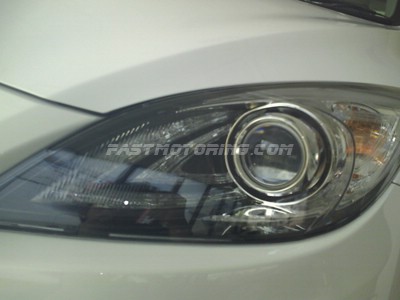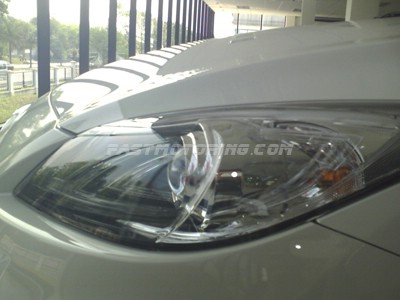 Side-view of the projector headlamp. Check out the design the 2 sleeping V "<<" in front of the projector lamp.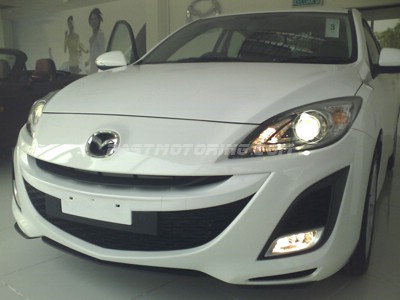 with Bi-xenon lights and foglights on.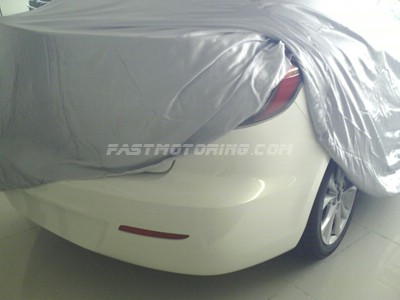 Finally the interior, we didn't really manage to capture the 2 layer dashboard but overall this is how it looks. We promise more on Saturday.Notice's there's many buttons and control that keep the driver's hand on the steering wheel while playing with all the switches. The thing that we like the most is what we mentioned yesterday. Steering mounted paddleshift. We think it is handy because you can easily switch gears when you turning in directions. Unlike civic 2.0, which is not steering mounted.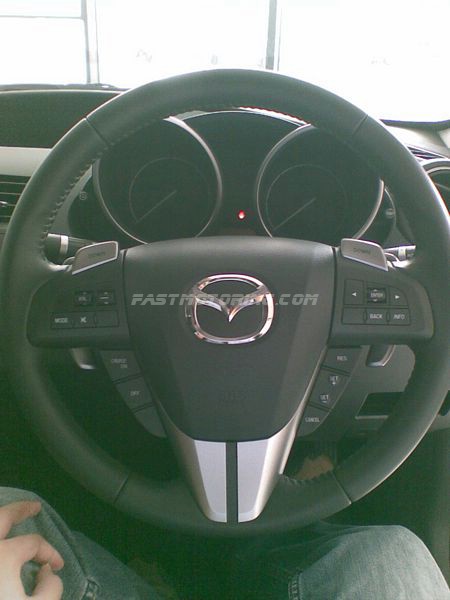 Best of all you can actually change up/down gear with any side of the steering wheel & we heard that there's a gear extra too (5-speed gearbox).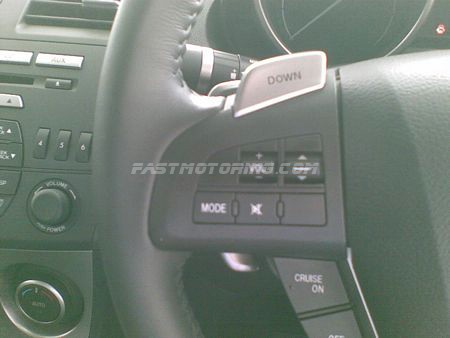 For those who's not used to paddle shift. The activematic gear shift is retained.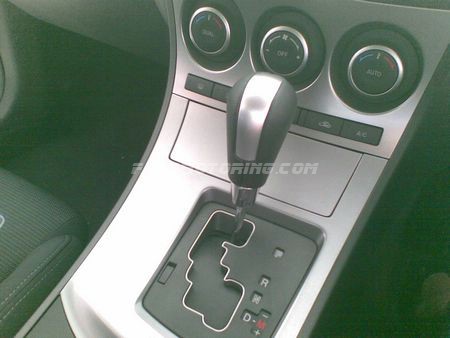 The new audio system. Now supports mp3, wma and also there's audio jack below the arm rest compartment for your own music player.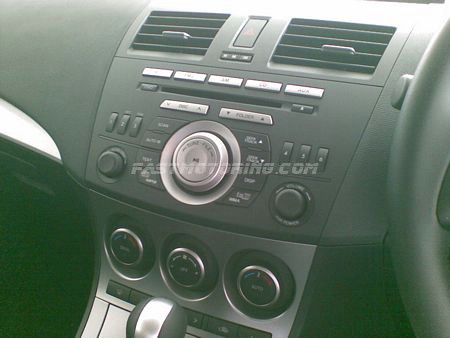 That's all for today. The model you're looking at is the Mazda 3 2.0 model. Do come back Saturday and we'll go grab more detailed specification of the car. From the engine & transmission, exterior, interior, safety and others. Hope you continue to support fastmotoring.com and we promise more exciting news in the future. If there's something you want to know about the car please leave a comment we'll try to answer you or get back to you on Saturday.