It is an exciting weekend at least for us about the Malaysia Super Series with two dramatic races for the Audi R8 LMS Cup entry in the opening rounds of the GT Asia Series.
We are privileged to get an exclusive invitation from Audi R8 LMS Cup to witness the race and meet the drivers for Rounds 1 & 2 of the GT Asia Series at Sepang International Circuit, Malaysia. The team Audi R8 LMS Cup contest the race with the latest 2012 Audi R8 LMS Ultra GT3 racing car.
According to Marchy during a casual interview with us, the new 2012 Audi R8 LMS is packed with better performance, a wider body, maximum downforce and aerodynamics for superior handling. In other words, this new R8 LMS Cup Ultra is getting even more serious and faster than before. This car is also similar to the one which competes on last weekend's Nürburgring 24 Hours.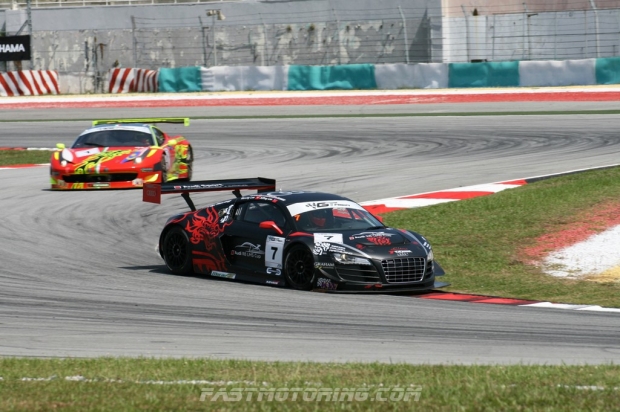 The best lap in Sepang International Circuit by Team Audi R8 LMS Cup was clocked at 2.10.951.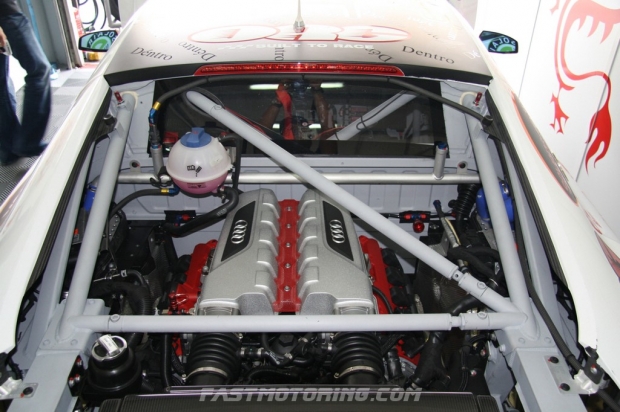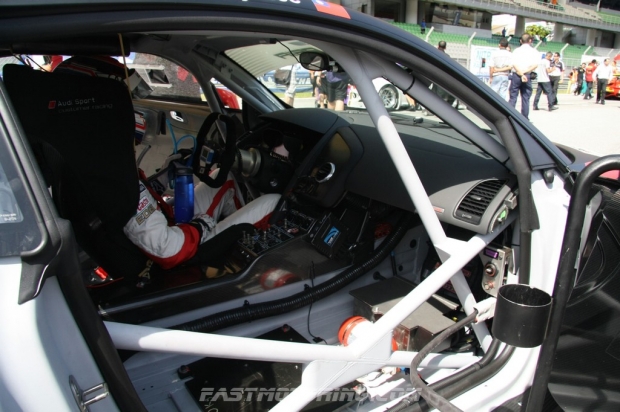 The latest 2012 specification version of Audi R8 LMS ultra is powered by a 5.2-litre V10 engine with 570hp. The car received a pair of CFRP (Carbon Fibre Reinforced Plastic) doors, a new PS1 safety seat, a new exhaust system and a revised 6 speed sequential transmission.
A larger engine oil and transmission oil cooler have been added to improve the entire cooling efficiency. Moreover, the air vents is now larger after the oil cooler for the steering hydraulics that used to be installed at the front is now located in the vehicle's mid-section.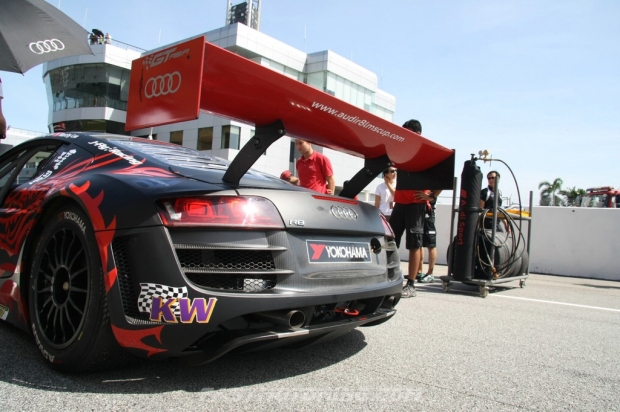 From the outside, the 2012 Audi R8 LMS Ultra is wider than before, a new rear wing, and a new front plate with optimized diffusion under the front end. In addition, the car fits on wider 12″ front wheels.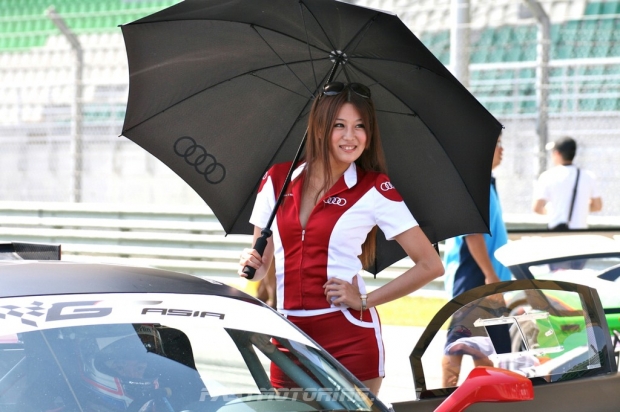 The race for Rounds 1 & 2 for the Audi R8 LMS Cup entry in the opening rounds of the GT Asia Series saw drivers Jeffrey Lee of Chinese Taipei and Marchy Lee of Hong Kong finish twice on the podium, with Marchy leading the drivers classification after earning an extra point for fastest lap in the first qualifying session. Jeffrey is one point behind and tied for second place. So far, the team leads championship by one point.
Each GT Asia race will be 40 to 60 minutes in duration with a rolling start. While driver changes are permitted, each driver scores his own points for the championship title.
Next up for the official Audi R8 LMS Cup entry is Rounds 3 & 4 of the GT Asia Series from June 9-10 at the Sepang International Circuit. The series then moves to Japan for races at Fuji, Suzuka and Autopolis, before concluding the season as part of the Macau GT Cup at the 59th Macau Grand Prix.
Photo Gallery: 2012 Audi R8 LMS Ultra GT3 Race Car for GT Asia Series