Like its standard production counterpart – the Cayman GT4, that is already extremely well suited for the racetrack, Porsche Motorsport has developed a near-standard racing version in the form of the Cayman GT4 Clubsport. It celebrates its premiere in Malaysia at the annual media get-together event in Sepang International Kart Circuit on 11 January 2017, where members of the media were invited to experience adrenalin pumping motorsport in Le Mans-style kart racing.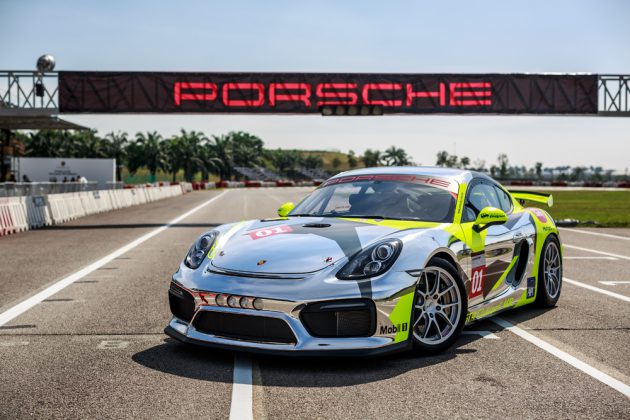 The Cayman GT4 Clubsport is bound to the tradition that Porsche has cultivated since day one; a restatement of everything that distinguishes Porsche as a brand and a reinforcement of its strong motorsport heritage.
The Cayman GT4 Clubsport is powered by a 3.8-litre flat-six engine. The racing version features a Porsche's double clutch transmission with shift paddles on the steering wheel and a mechanical rear-axle locking differential. The spring-strut front suspension is taken from its larger 911 GT3 Cup brother, which competes in Porsche's 20 one-make championships around the world. The impressive racing brake system is fitted with steel brake discs all round measuring 380-millimetre in diameter. Tipping the scales at just 1,300 kilograms, the Cayman GT4 Clubsport, delivered ex-works with a welded-in safety cage, a racing bucket seat as well as a six-point harness, is truly lightweight.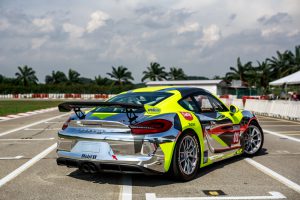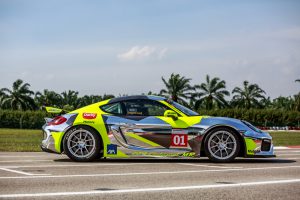 "The Cayman GT4 Clubsport is pure motorsports geared for performance, just like its drivers. It closes the gap between the road legal cars and the GT3 Cup, which used to be the entry level Porsche race car. With a lower driving requirement and reduced maintenance costs, the Cayman GT4 Clubsport receives popularity among amateur, young and gentleman drivers" said Arnt Bayer, Chief Executive Officer of Sime Darby Auto Performance.
"With the 2017 Blancpain GT Asia series now offering a GT4-category, customers have the opportunity to participate in this series within the Asia continent." said Earl Bamber, Porsche Works Driver who was also present at the event. He added that four race teams had already confirmed their participation using the GT4 Clubsport.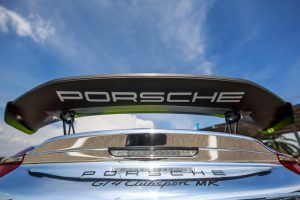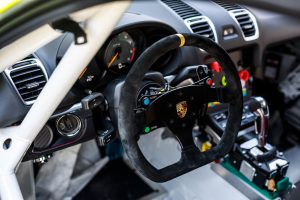 Bamber was based in Kuala Lumpur when his racing career took off. His win of the Carrera Cup Asia title in 2013 formed the basis for a career as a factory driver for Porsche. In 2015 he won the 24-hour of Le Mans Race, followed by a stint in the GT-class of the United Sportscar Championship. In 2017 Bamber will be competing in LMP1 racing, the premier class of the World Endurance Championship (WEC) including the 24-hour of Le Mans, driving a Porsche 919 Hybrid LMP1.
The Porsche Cayman GT4 Clubsport is expected to be seen on events within the South East Asia in 2017 through campaigns by Porsche Asia Pacific.