The iconic lightweight British sports car – Caterham Fans , Lego fans will have a chance to get a Lego model of Caterham 7 Models. The ideas is from a Lego fan Mr.Carl Greatrix's that submit his proposal to Lego Group. After gathering more than 10,000 votes. Lego reviewed and agree to the idea & will produce one or more Lego Caterham models later this year.
"Carl is known in the LEGO community for his photo-realistic models of cars, trains and aircraft," said Mike McCoy, from the LEGO Ideas team. "He's perfectly captured the classic British sportscar in LEGO bricks and now you'll be able to own one too."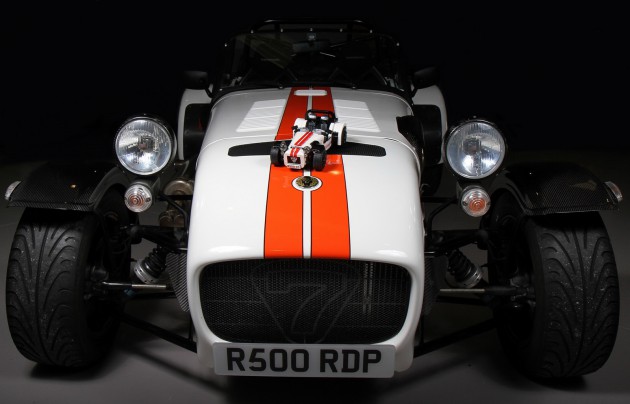 "The LEGO Company is one of the most iconic toy brands in the world so to have our car recreated in the legendary bricks is an enormous honor," said David Ridley, Caterham's Chief Commercial Officer. "If you know someone who has always wanted a Caterham Seven, you can now tell them you're getting them one."
The exact styling details of the Caterham Seven Lego set have not yet been finalized but fans will be able to find it in stores later this year. Whether you are a Caterham fan or Lego fan, this is a must have!