On April 28, Toyota Australia unveiled the last model to be built at its Altona manufacturing plant. Introducing the new-look Camry.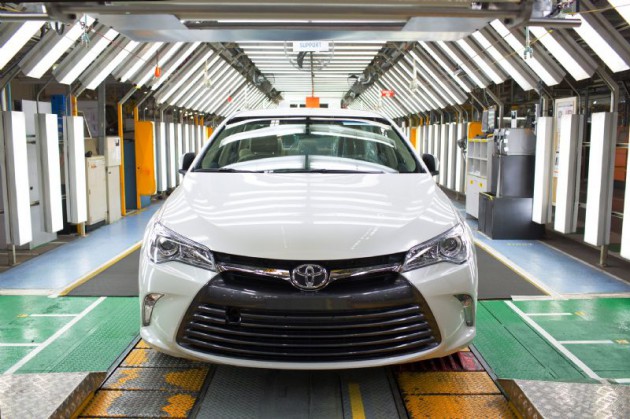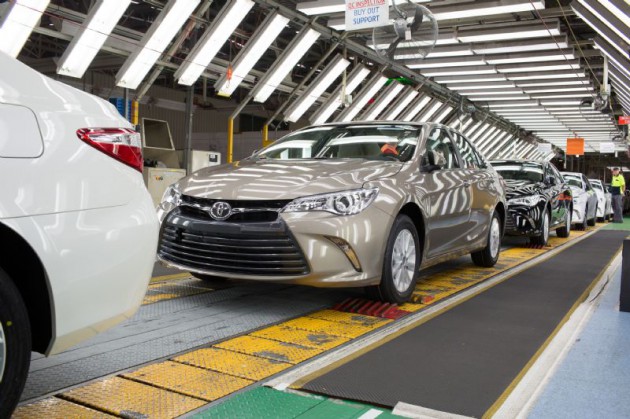 Along with the facelift Aurion, the new-look Camry and Camry Hybrid will be in production until the company stops manufacturing at the end of 2017.
Having built more than 3.2 million Toyota vehicles locally since 1963, this marks the end of an era in the Australian automotive industry.
During a special ceremony for employees and key stakeholders, Toyota Australia President Dave Buttner vowed that the plant's last car would be the best global car.
"We're extremely proud to launch the new-look Camry," Mr Buttner said.
"It's the culmination of almost four years' hard work and is the biggest mid-cycle update we've ever embarked on.
"Although this will be the last car we build in Australia, we have vowed that it will be the best. That means we are aiming to achieve the best safety, quality and efficiency results when compared to other Camry-manufacturing plants around the world.
"Our team members have already been working extremely hard. I have no doubt that this will be our best ever vehicle and will leave a long-lasting legacy of our time as a vehicle manufacturer in Australia."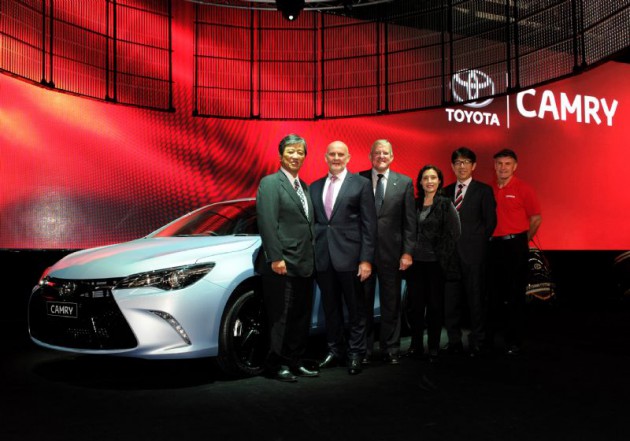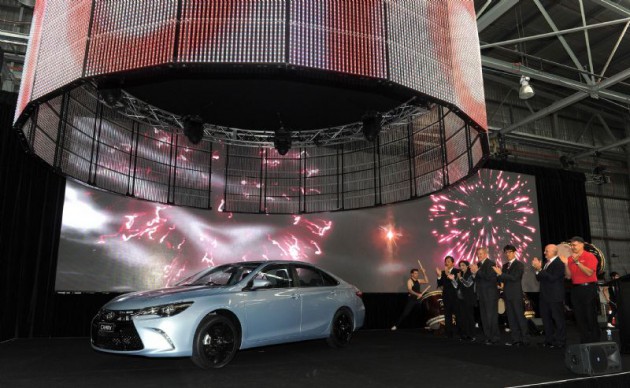 Mr Buttner said that the exterior of the new-look Camry has undergone a significant transformation compared to the current model.
"This is truly the boldest Camry yet, with exciting, dynamic styling that is sure to turn heads," Mr Buttner said.
"We have been careful not to compromise style over substance and have maintained all the traditional strengths that current buyers love."
The total investment for the new-look Camry is $108 million, which includes $23.6 million from the Federal Government and a contribution from the Victorian Government.
The plant expects to build approximately 90,000 vehicles this year, which equates to around 420 units per day.
Approximately 70 per cent of these vehicles will be exported primarily to the Middle East, as well as New Zealand, South Pacific Islands and for the first time, Thailand.
Pricing and vehicle specifications will be released mid-next month when the new-look Camry goes on sale.