The 8th generation of Toyota Hilux has been photographed without camouflage ahead of its arrival later this year. The current Toyota Hilux has been in the market since 2005.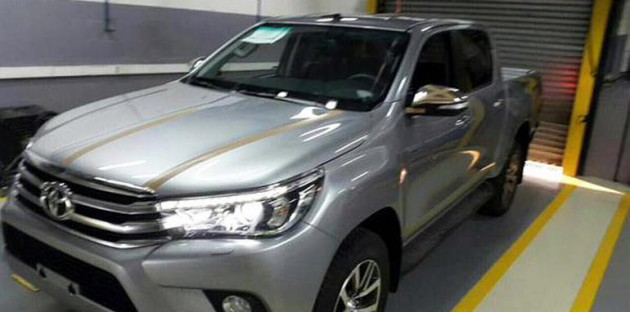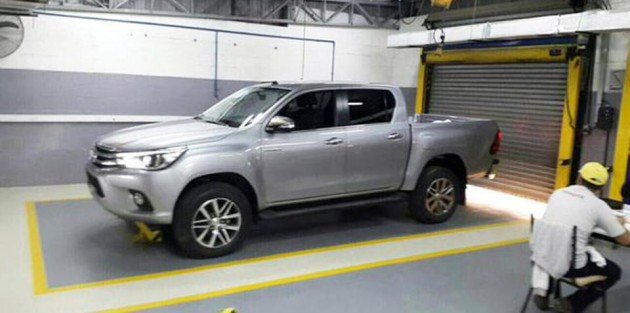 The images have leaked over the internet, giving a clearer impression of how the 8th generation model will look inside and out. The first impression is a more dynamic and modern appearance, new front grille with LED headlights and muscular wheel arches front and rear.
Based on speculation, Toyota will replace its existing 3.0-litre D4D diesel engine for a more efficient 2.8-litre four-cylinder engine. The down-sized engine, which uses back to the 2.8-litre naturally-aspirated diesel found in older Hilux, will be mated to the choice of a new 6-speed manual or 6-speed automatic gearbox.
The interior photo shows a new dashboard with a media LCD screen in the middle.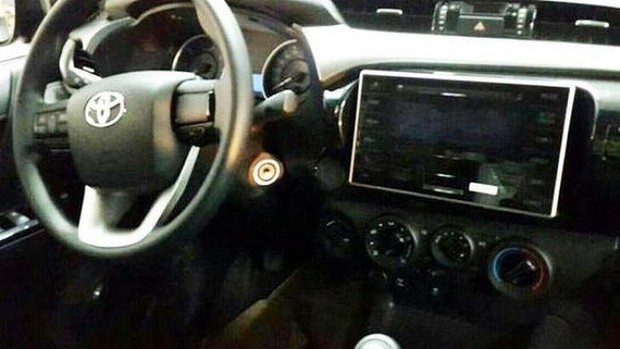 Similar to the new Nissan Navara NP300, the new Toyota Hilux comes with a new rear coil spring arrangement which ensures a more comfortable ride than the traditional leaf-spring.