The Porsche Carrera Cup Asia has announced renowned German car seat maker Recaro as an official partner from the 2015 season.  The motorsport shell Recaro P 1300 GT will be used in all 28 of the series' Porsche 911 GT3 Cup (Type 991) entries this year, and the collaboration continues a long-standing partnership between Porsche Motorsport and Recaro.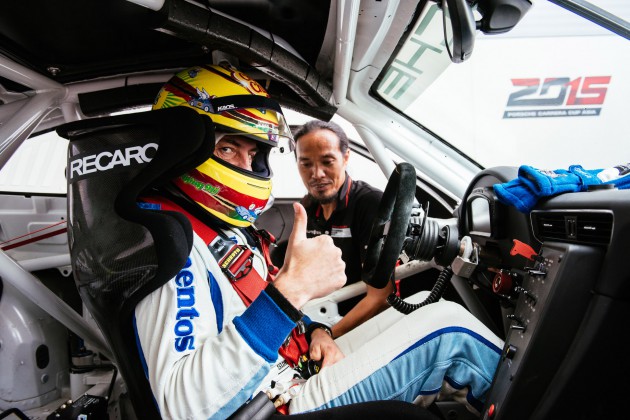 Commented Porsche China Motorsport Manager, Alexandre Gibot: "The Porsche Carrera Cup Asia is delighted to announce our partnership with Recaro. As the region's premier sportscar competition, it is important that the series has the very best partners. Recaro, recognised and respected for more than 100 years, is an ideal partner for the Porsche Carrera Cup Asia and will deliver both performance and safety to our drivers."
Said Recaro Vice President and head of the global car seat business at Recaro Automotive Seating, Dr. Christian Debus: "We are very proud to have been chosen as a supplier to the Porsche Carrera Cup Asia. We are opening a new chapter in the partnership between our two tradition-steeped brands."
The Recaro P 1300 GT shell, made of innovative carbon fiber, features a combination of safety and individual comfort. The shell ergonomics are based on the seating positions in GT vehicles. It is also the first longitudinally adjustable shell to meet the new FIA standard 8862-2009 for advanced racing seats.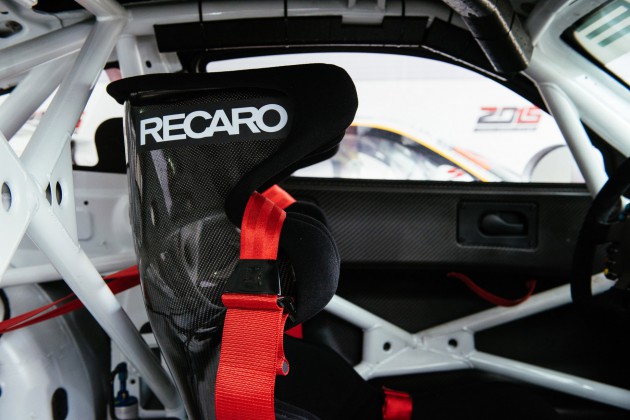 Thanks to the flexible adapter, the driver can adjust the distance to the pedals individually via a handle – a big plus in terms of ergonomics and vehicle control. The replaceable Recaro pads in three sizes help provide an additional level of optimal support, and allow easy individual contour adaptation.
The 13th Porsche Carrera Cup Asia season will thunder off the grid at the Chinese Formula 1 Grand Prix from April 10 to 12.