Beginning April 1, Perodua will be reducing its vehicle prices between 0.1% and 1.6% depending on individual model following the implementation of the Goods and Services Tax (GST). Perodua will also maintain its spare parts prices, while absorbing the impact of GST.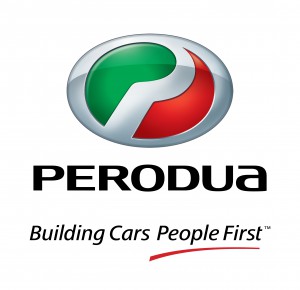 "We have always been supportive of the government's intention and the customers' expectation in terms of providing affordable and value for money vehicles," Perodua President & CEO Datuk Aminar Rashid Salleh said.
"We had repositioned the price of some of our models and added value ranging from 3% to 12% since 2013. In addition all our models have a 5-year warranty for the peace of mind to our customers," he said.
Aminar said the first product of the cost saving initiative was the Perodua S-Series which was well received and accumulated sales of approximately 153,000 units from March 2013 and January 2015.
He said that Perodua has been reducing the prices as well as improving its product offerings of its vehicles plus other benefits for its customers.
Aminar said that these improvements were the result of the investment and transformation programmes Perodua initiated since 2011 to be globally competitive in terms of quality, cost and delivery of goods as well as services.
"We are also committed towards improving the entire domestic supply chain as we continue our support and provide assistance to our vendors and dealers with the establishment of monetary development funds, better payment terms and providing human capital Development programmes to them," Aminar said.
On the implementation of GST, Aminar said Perodua supports the introduction of the new tax as it was for the betterment of Malaysians for as long as the implementation is fair to all parties involved.
"While the impact of the GST may result in reduction to some areas of our business, unfortunately there are other areas of our business that will result in an increase in cost", Aminar said.
"Taking all these into consideration including the appreciation of the US Dollar to the ringgit, we are happy and pleased to announced that we are able to pass along the savings to our valued customers on the price of the vehicles, while absorbing the cost incurred on our spare parts," Aminar said
"We would like to thank the government, our partners, dealers, vendors and customers for your continued support and believe in Perodua," he added.