Australian sport-car enthusiasts have demonstrated their passion for driving Toyota's popular 86  by snapping up almost one out of every 10 examples sold worldwide.
In a remarkable double, the 10,000th Toyota 86 has just been sold in Australia at virtually the same time as the compact and dynamic sports car has passed 100,000 sales globally.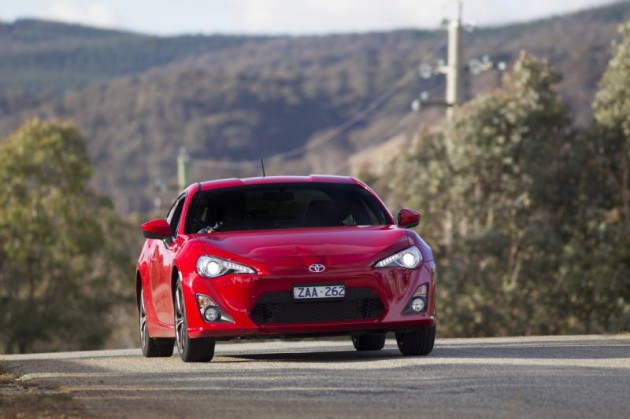 Australia – with 10,363 customers since local sales began in June 2012 – is the biggest market for the 86 outside Japan (39,000 sales) and the United States (35,000).
Toyota Australia's executive director sales and marketing Tony Cramb said the 86 was Australia's best-selling sports car due to its style, performance, balance, handling and affordability.
"The Toyota 86 has become a halo car that demonstrates Toyota's commitment to designing and engineering cars that really get your heart pumping," Mr Cramb said.
"Importantly, the passion inside Toyota that led to the 86 is also resulting in more emotional styling and greater driving enjoyment in other Toyota vehicles such as the latest generations of RAV4, Corolla and Kluger."
Mr Cramb said 80 per cent of Australian 86 sales were to private buyers, a significant proportion of whom were new to Toyota including first-time car buyers.
"The 86 has helped rejuvenate the company's brand with an influx of young new customers who may never previously have considered a Toyota.
"Achieving 10,000 sales in less than two years demonstrates the love Australians have for sports cars and the strong appeal of the Toyota brand."
Mr Cramb said that, in addition to the ability of the 86 to delight driving enthusiasts, the manual GT variant of the four-seat sports car remains at its launch price of $29,990.*
"Even so, it's the more expensive GTS grade that has been in hottest demand, accounting for two-thirds of sales.
"Almost 40 per cent of customers have opted for the GTS manual while the GTS auto has found homes with more than one-quarter of all 86 buyers, and both are out-selling the lower-priced GT variants."
The 86 sales performance – including 6,706 sold in 2013 – is a powerful reminder of Toyota's sports-car heritage.