Toyota has transformed the volume-selling Yaris hatch into a dynamic track or road car by injecting it with high-performance engineering and advanced hybrid technology inspired by the company's Le Mans racing program.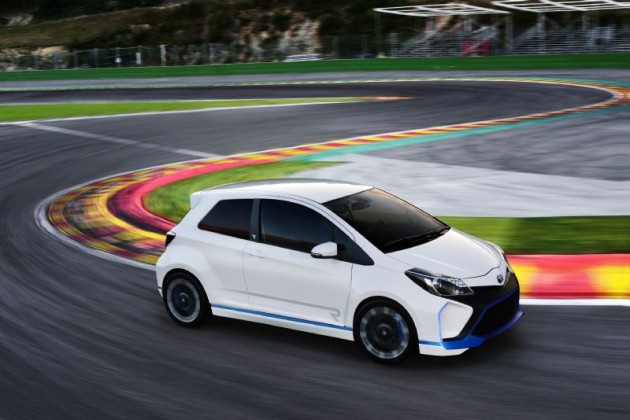 The Yaris Hybrid-R, which will make its world premiere at next week's Frankfurt Motor Show, is a showcase of ideas for the future development of hybrid technology to achieve maximum performance and increased driving pleasure.
The concept car's hybrid powertrain combines a highly tuned 1.6-litre four-cylinder turbo engine and two powerful electric motors to provide total output of 313kW (420hp). The direct-injection turbo, which has been adapted to racing conditions, provides 224kW (300hp) of power and 420Nm of torque to drive the front wheels.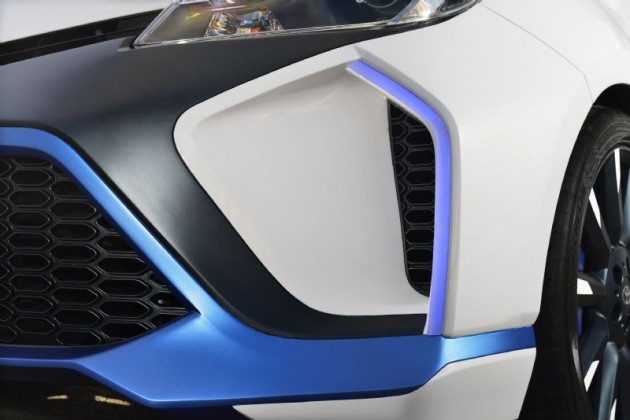 It was specifically developed by Toyota Motorsport GmbH according to FIA (International Automobile Federation) rules for a Global Race Engine to be used in different motorsport disciplines, such as the World Rally Championship and the World Touring Car Championship.
At the rear of the Yaris Hybrid-R, each wheel is powered by a 45kW (60hp) electric motor, providing an "intelligent" electric four-wheel drive capability. The motors generate electricity during braking and supplement the petrol engine during acceleration.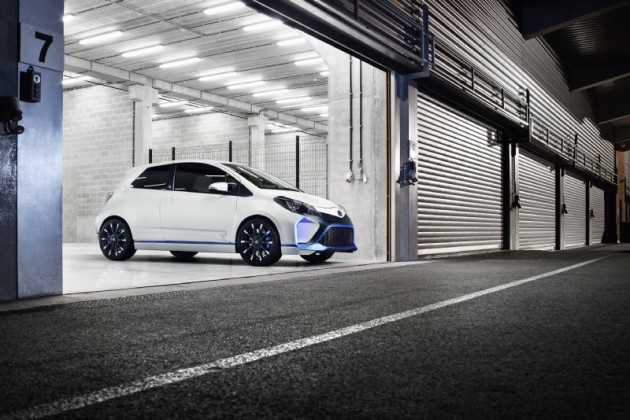 As with Toyota's TS030 hybrid Le Mans race car, the energy recovered from braking is stored in a super capacitor. Its high power density and fast charge/discharge speed are perfectly suited to the requirements of sporty driving on a track, which requires brief and immediate bursts of power.