Mitsubishi Motors Malaysia (MMM), has launched it's first 100% full electric Vehicle. After about  17 months of testing since October 2011, the i-MiEV is finally ready for sale to the Malaysia Market. The full electric Mitsubishi i-MiEV has zero emission because it is powered by an electric motor and battery.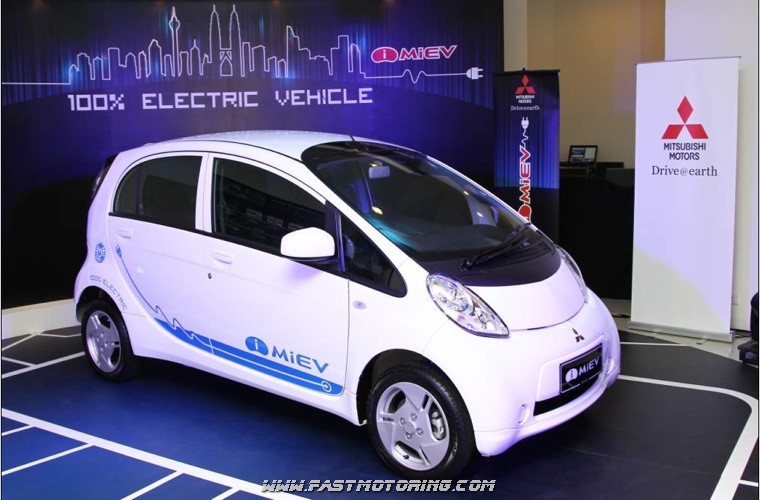 The small electric car is able to produce a humble 49kW but a 180Nm torque which equivalent  to a 2.0L petrol engine's torque. This electric motor is tuned to give the i-MiEV a smooth power delivery yet quiet ride. It's top speed it's 130km/h. The a complete total package of the i-MiEV is offered with accessories of 2-DIN touch Screen Entertain with GPS Navigation System, Solar Tint film, Auto Climate Control for Air Conditioner. For the front headlights there's a double LED lamp and for the rear, there's also LED combination lamp. The lights are also automatically controlled. A pair of aero wiper blade is also included for better visibility during the rain. Also given it's the charging cable with a control box. The little Mitsubishi i-MiEV is easy to handle and park. It is also capable to do a 4.5m turning radius.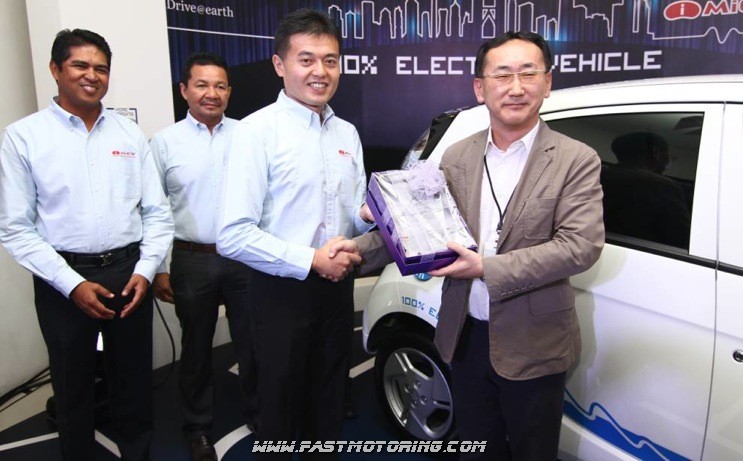 Safety is not compromised in the small car, it has a 6 air bags ready deploy should things go wrong and the car is design with Mitsubishi RISE( Reinforced Impact Safety Evolution) body construction which absorbs impact and protecting passenger within the cell during collision.  Even the 330V lithium-ion battery is located under the luggage compartment it's a waterproof and enclosed with a well-crib frame to protect against impact. The Mitsubishi i-MiEV can be recharged from a regular home socket. A per 8 hour charge can run up to 150km. Customer can also drop by to the Mitsubishi Malaysia's first official EV Center in (Chan Sow Lin) for a free charging facility.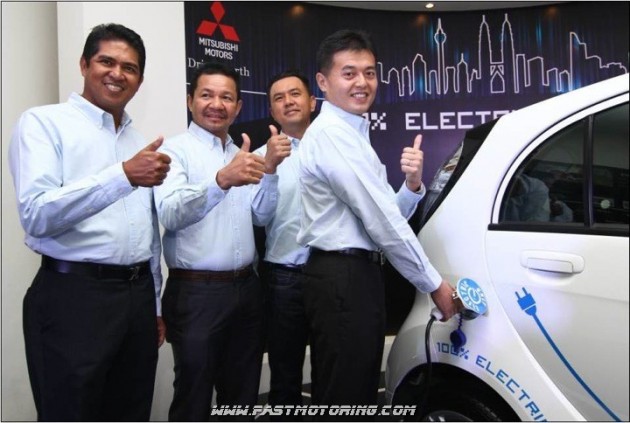 The Mitsubishi i-MiEV is priced at OTR without insurance price of RM136,118.50. There will be 2 colours to choose for now, which is Frost White and a 2-tone Red Frost White. Buyers that consider this range of vehicles can look into the Mitsubishi i-MiEV because it comes with a free 5 years maintenance package and a 5 years warranty or 100,000 km that also covers labour cost for periodical vehicle check, air con filter and brake fluid.