The Euro NCAP consortium has awarded the new Audi A3 the maximum five-star rating for passive crash safety. The results for adult occupant protection in a frontal, rear, and side impact as well as child safety and pedestrian protection make the new Audi A3 one of the safest cars in its class.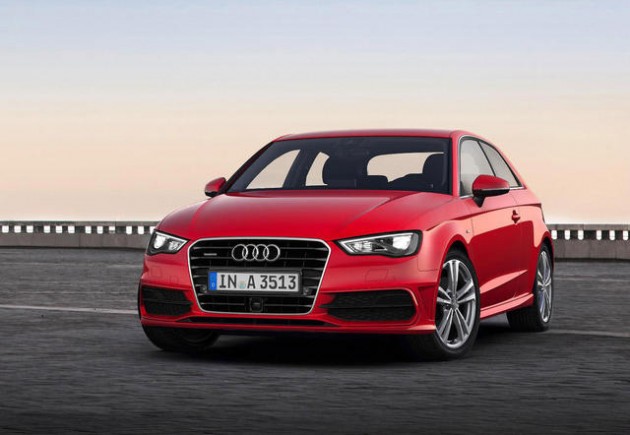 The test engineers awarded the A3 the best rating for driver and passenger in the frontal and side impact collisions. Children are also afforded very good protection in the new Audi A3. Euro NCAP also singled out the seat belt reminder for the front and, in particular, the rear seats. The Audi A3 comes as standard with both systems.
Pedestrian protection is a key issue for Audi and the automaker has come up with an outstanding solution in the A3. A specially designed front end and the active engine hood, which is raised in the event of a collision using a pyrotechnic release mechanism, help mitigate the consequences of an accident. These features help the Audi A3 also score some very good marks in this discipline.
Audi also values active safety above and beyond the measures assessed by Euro NCAP. The standard daytime running lights make the Audi A3 more visible to pedestrians, for example. Other driver assistance systems such as Audi adaptive cruise control with pre sense front function and Audi active lane assist, Audi side assist, the speed limit display or rest recommendations are now also available as an option in the compact-class model. The same also applies to lighting systems such as the adaptive headlight range adjustment and the optionally available full-LED headlights, which have only been available in the full-size category to date.
In addition, the A3 also comes as standard with the multi collision brake – a safety function that received the 2012 Yellow Angel award from German motoring organization ADAC. This function can assist the driver in an accident to reduce the danger of skidding and the risk of further collisions during the accident by means of automatically triggered braking.
Established in 1997, the Euro NCAP consortium is made up of international representatives from European transport ministries, motoring associations, insurers and consumer organizations. It extensively tests the crash performance of new cars. Euro NCAP's demanding test requirements far exceed the standards set by the European lawmaker. The latest test results will be published today on the Internet at http://www.euroncap.com/home.aspx.