In January this year, the 2012 Jaguar XF facelift was launched in Malaysia. It is available in three variants: the XF 3.0 V6 priced at RM 488,888, the XF 3.0 V6 diesel S at RM 509,888, and the XFR 5.0 V8 Supercharged at RM 888,888 (OTR excluding road tax and insurance). Despite the new face and interior upgrades, the pricing remained the same.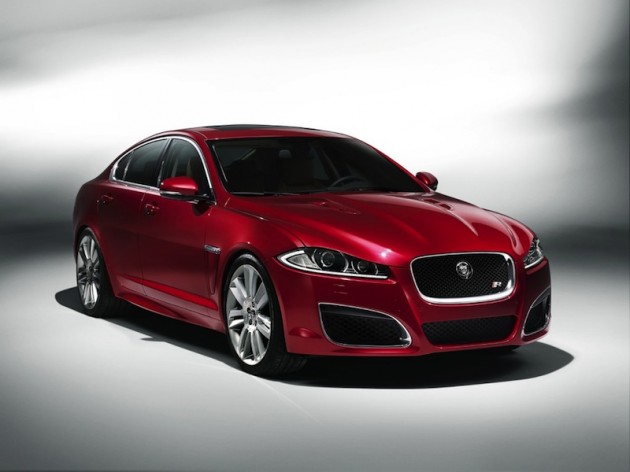 For folks that want a performance oriented version of the Jaguar XF? The Jaguar XFR will be one of your great choices. This new British luxury muscle sedan is made to rival against commendable models like Mercedes-Benz E63 AMG, BMW M5 and Cadillac CTS-V. With a luxuriously made interior and balanced handling, Jaguar XFR is one of the top super saloons available in the market.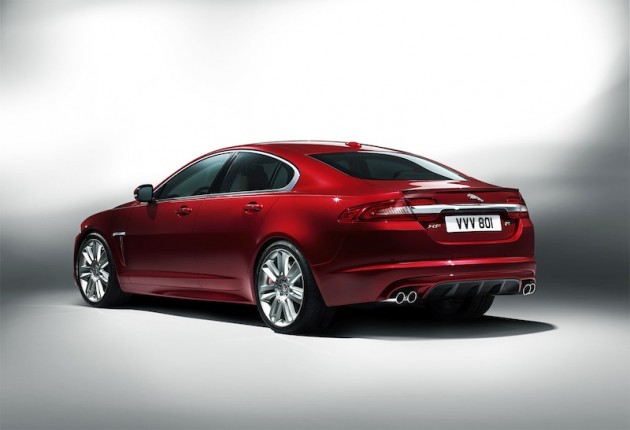 Jaguar XFR sheds a brawny look when compared to other previous models. One of the aspects that differentiate Jaguar XFR from other models is an aggressive looking front outlook along with larger air intake; 20 inches alloy wheels which cover huge cross-drilled rotors as well as full ridges, well-designed hood exhausts or vents, and the unobtrusive rear spoiler. Inside, the XFR has some parts made of dark wood, has special dials, comfortable yet heavily reinforced sports seats which are still elegant and classy. Not only does XFR boast a strong façade but also a powerful mechanical interior like its 5.0-litre supercharged V8 engine which is able to drive out a good 510 horsepower and a maximum of 461 lb ft torque. These alone are enough to hurtle Jaguar XFR from 0-60 mph (close to 0-100km/h) in just 4.7 seconds. Its powerful V8 engine is secured well to a six speed ZF automatic transmission which allows XFR to quickly but smoothly shift. Paddle shifts also allow manual control giving the XFR an edge over other models. The XFR is also equipped with a smart system called active differential system which has the ability to apportion the supplied power to the wheels giving an optimize traction as well as the ability to detect wheel slippage. Fuel- wise, the XFR is evaluated with 21 mpg on highways and 15 mpg in the cities.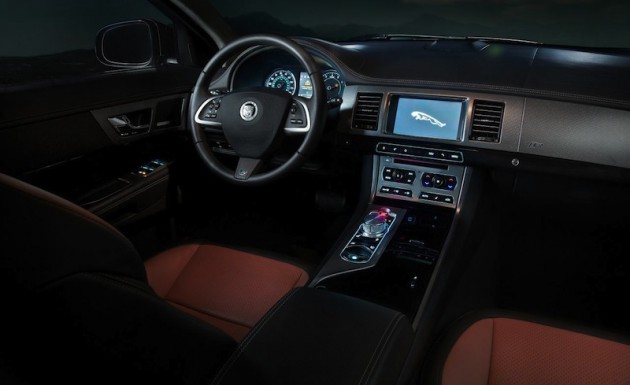 Jaguar is known for its systems called Adaptive Dynamics and XFR was made to accommodate this. This system gives the XFR a balance handling and ride comfort feature by helping analyze chassis movement, the driver input as well as wheel movements of up to 500x per second. The system also regulates suspension settings to sustain a level carriage.
Other than those mentioned, being a Jaguar model, the XFR is also equipped with lavish features and convenience like a standard kit which consists of seats which are not only ventilated and heated but also decked with soft, smooth leather as well as carpet mats, auto climate controller, a keyless start system, sunroof, its own driver information centre, touch screen navigation system with 30GB of storage space for music, and some ambient internal illumination. It also comes equipped with 1200w of audio system from Bowers & Wilkins and this also has an input jack for an iPod. Jaguar XFR also comes with airbags (dual front and side), an emergency brake structure as well as stability control systems and valet type method that gives the car low speeds.
Jaguar XFR is one of the best Jaguar models to get if you want a high performance and all around super sedan which can be monstrous and hyper as well as obedient and yielding when needed and this all true without losing the elegance of the XFR.
In Malaysia, you can now inspect the new 2012 Jaguar XF series in Sisma Auto Showroom at KL Pavilion or the Jaguar 4S Centre in Glenmarie. All Jaguars' sold in Malaysia comes with 3-years or 100,000km backed by Jaguar Local/International Warranty and honoured by Sisma Auto Sdn Bhd. If you are considering for extended warranty, you can opt for a used car warranty similar to Car Warranty in UK.