Toyota Japan revealed a sleep, sporty new looks for the latest generation of the world's best-selling car – the new Corolla hatchback, which also known as Toyota Auris in Japan Domestic Market.
The Toyota Auris goes on sale in Japan just two days ago. This car will also be unveiling two months later at Australian International Motor Show in Sydney.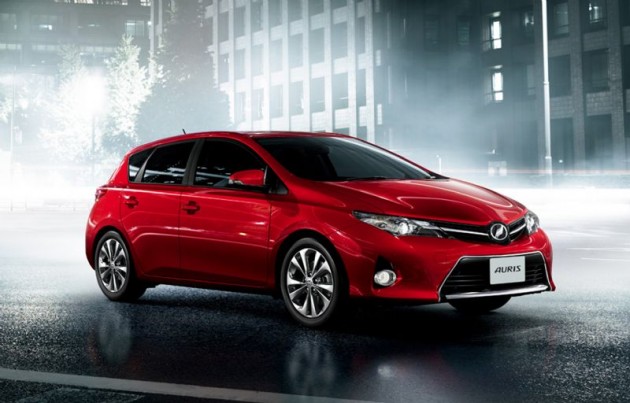 The exterior design combines smooth-flowing surfaces with sweeping character lines to provide the sense of agility expected in the small hatch segment. The interior now offers more space for occupants and cargo area.
According to our source, a revised 1.8-litre VVT-i engine will be couple with the new Toyota Corolla hatchback in Australia.