Begin on next month, Lexus will be showcasing the local Lexus's car models at selected spots in Malaysia. According to Lexus Malaysia, the road shows are part of the outreach programme that aims to introduce the Lexus brand and models to more customers.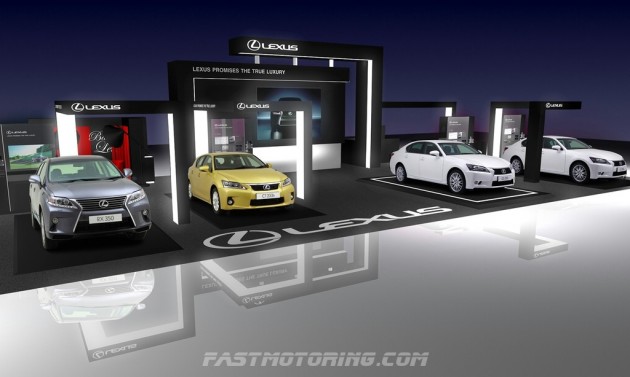 The road shows will take place at KLCC, Kuala Lumpur, from 1st – 5th September 2012, Sutera Mall, Johor Bharu, from the 21st – 23rd September 2012 and Gurney Plaza Mall, Penang, from 27th – 30th September 2012. It will showcase the historical perspective of Lexus as well as an insight into the brand's success and model line-ups. In line with our commitment to superior customer service, these road shows will also incorporate some interesting activities to ensure that our guests and their family have a 360 degree experience that is informative yet enjoyable.
The philosophy of Lexus has always been centered on the pursuit to perfection where this single underlying factor has always been the driving force for everyone at Lexus. With a global presence in over 60 countries, Lexus belongs to the Toyota Group of motor vehicles. In Malaysia, Lexus was officially launched in 2007 and have been continuously raising the bar on not just the luxury and performance, but also striving to provide the best service that keeps up with the ideal set out in the Lexus Convenant of pursuit of perfection.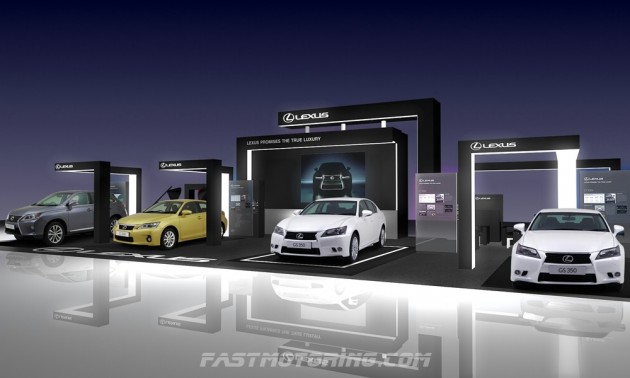 On display at all three hot-spots nationwide will be the all new Lexus GS, the luxury hybrid model Lexus CT 200h and the new facelift Lexus RX. These models are representations of the Lexus' continuous "Pursuit of Perfection" and will raise the benchmark in terms of refinement in quality, detailing and styling in the luxury market.
These Lexus models feature the "spindle grille", a new design philosophy which is now an identity of establishment and symbolises the future of Lexus. This bold, elegant and highly something is missing individual grille makes the new Lexus GS, the Lexus CT 200h and Lexus RX instantly recognisable as a Lexus at first glance. The grille is part of a new design trademark of Lexus called the 'L-Finesse', which will soon be adopted throughout the brand to strengthen the Lexus family identity between model ranges.
These models also mark the beginning of the next generation of Lexus vehicles that define the brand's design direction, incorporating three elements of the L-finesse design philosophy. With the philosophy in mind, Lexus designers and engineers created Lexus models that are bold yet sensitive, cutting edge yet practical, luxurious yet understated and last but not least stylish yet dignified.