In this weekend 2012 Muscle Car Masters at Sydney Motorsport Park, Eastern Creek, Lexus will make its global motorsport debut with its Lexus' GS 350 F Sport.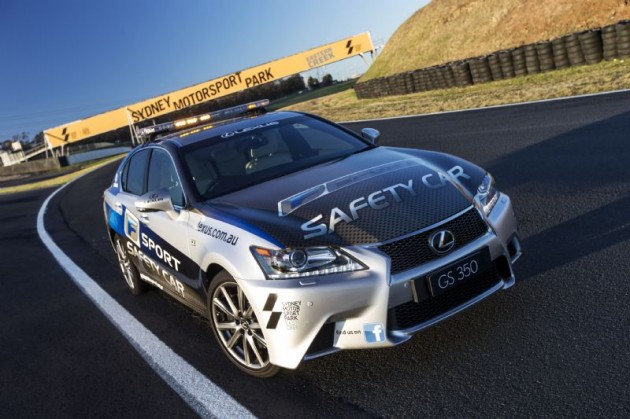 The GS 350 F Sport will feature as Sydney Motorsport Park's permanent safety car, and will be on hand for all motorsport and driver training activities.
Lexus Australia chief executive Tony Cramb said that Lexus' ongoing relationship with Sydney Motorsport Park made it the ideal platform to showcase Lexus' performance credentials.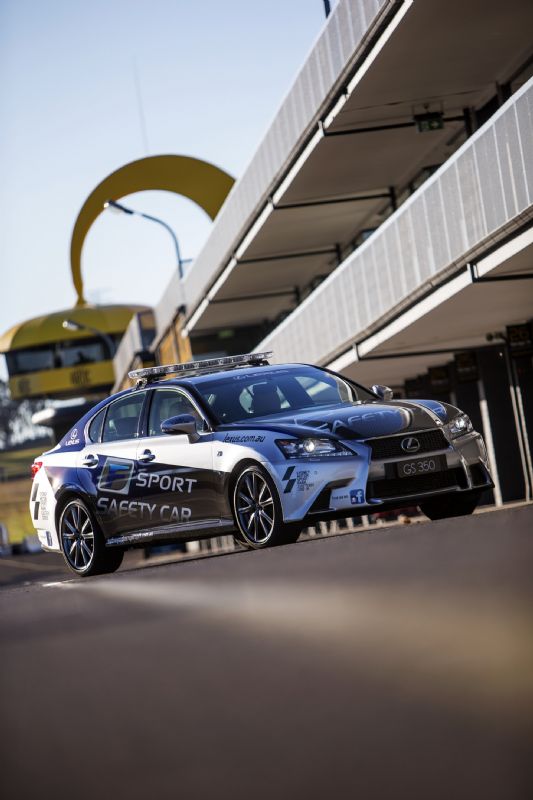 "Lexus is firmly committed to offering vehicles that are fun to drive, and F Sport vehicles take this up a notch by delivering visually and dynamically engaging vehicles," said Mr Cramb.
"The GS 350 F Sport is the ideal vehicle for safety car duties, possessing all the power, handling and comfort requirements the team at Sydney Motorsport Park need.
"GS 350 F Sport is just one of 11 F Sport models we'll offer in Australia by the end of the year," said Mr Cramb.
Chief executive officer of Sydney Motorsport Park and the Australian Racing Drivers' Club, Glenn Matthews, said they were pleased to have Lexus continue its support of the venue.
"There have been many changes here at Sydney Motorsport Park in the last year and we are pleased that Lexus has decided to maintain its long-standing relationship with us," Mr Matthews said.
"The GS 350 not only looks fantastic, but the feedback I've had from the drivers is that it's a really enjoyable vehicle to drive.
"We look forward to seeing the new safety car out on circuit this weekend for one of our premiere events – the 2012 Muscle Car Masters," Mr Matthews said.
The GS 350 is powered by a 3.5-litre V6 producing 233 kilowatts, and is able to sprint from 0-100km/h in 6 seconds. F Sport GS models feature exclusive interior and exterior styling, along with an aggressive sports body treatment.
Under the skin F Sport models also receive the Lexus Dynamic Handling System (LDHS) which features Dynamic Rear Steering (DRS), Adaptive variable Suspension (AVS) and a larger two-piece front rotor and four piston calliper brake package.
The 2012 Muscle Car Masters will be held on September 1 and 2 at Sydney Motorsport Park – Eastern Creek. Tickets and further information are available from www.musclecarmasters.com.au.