Edaran Tan Chong Motor Sdn Bhd (ETCM) has been officially notified by Nissan Motor Ltd Japan that some units of the Nissan Urvan produced and sold by ETCM may be affected in the recent service campaign. The affected parts are the front hub bearing (assembled by ETCM from May 2007 to March 2011) and the clutch pedal bracket (produced in Japan from May 7, 2001 to January 25, 2007).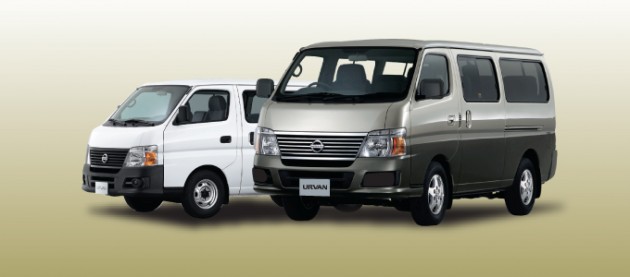 ETCM is running a service campaign as a preventive measure to check the front hub bearing as well as the clutch pedal bracket and, where necessary, the affected parts and components will be replaced for this model.
Tan Chong ExpressAuto Service Centre will contact the affected Nissan Urvan owners for this service campaign. All labour and replacement parts for this service will be free-of-charge.