This is the render of the next generation of Volkswagen Golf Mk7 (7th generation of the VW Golf family). The Golf Mk7 will debut in 2013 Geneva Motor Show, and will go on sale sometimes later 2013 or 2014. Rumours has it, that the Mk7 Golf GTI will get the revised version of the current 2.0-litre TSI engine, with the power pushed further around to 217hp and 340NM of torque, from the current VW Golf GTI Mk6 at 280Nm.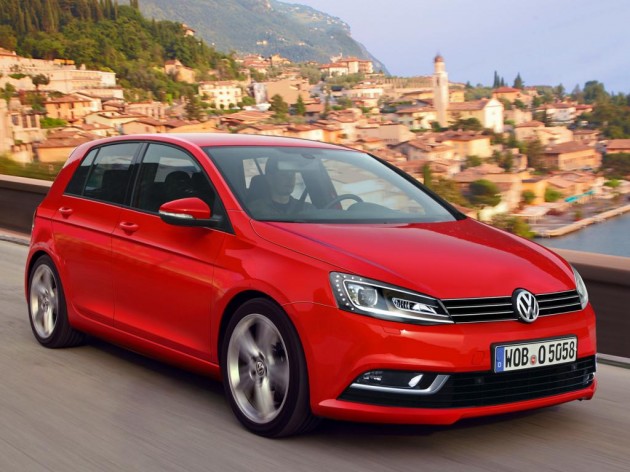 To efficiently deliver the amount of power and torque to the ground, the VW Golf GTI Mk7 is expected to be fitted with new limited-slip differential (LSD) to handle the FWD (front wheel drive) layout. A report also say that instead of the electronic type which is found in Mk6 Golf GTI, it will be a mechanical one in the all-new Golf GTI. 
This means better traction and a faster 0-100km/h time – 6.7 seconds. Other details, such as a longer wheelbase of 50mm will give more comfort and legroom for passengers and a bigger boot space(45 litre more). The new Mk7 Golf GTI will also ride 30mm lower than the current Mk6 Golf GTI.
As norm, don't expect a huge difference in the interior following the 35-year revolution of the VW Golf styling, however do expect a little more sportier from the VW Golf GTI version. The Volkswagen Golf Mk7 TSI and GTI version is expected to be on sale in Malaysia in 2014.