More than 2 million of Mercedes-Benz G-Class, M-Class, R-Class, GL-Class and GLK-Class models have been delivered to customers since the launch of Mercedes-Benz's first SUV (G-Class) over 30 years ago.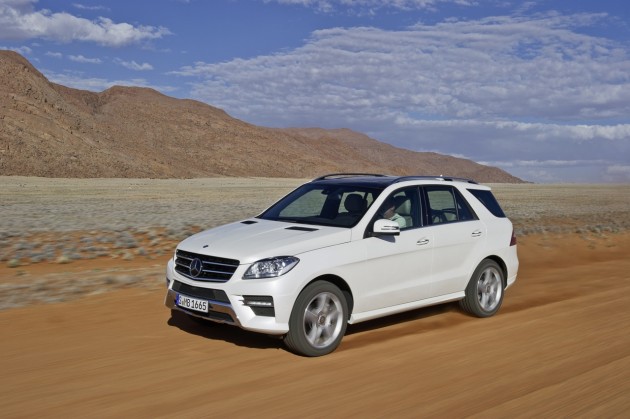 Dr. Joachim Schmidt, Executive Vice President Sales and Marketing Mercedes-Benz Cars: "Our entire SUV family is extremely popular among our customers, particularly in the USA and in its second-largest market China. With the launch of our first sports utility vehicle – the G-Class – more than 30 years ago, we entered a segment in which we are now very successful with a total of five models. The SUVs today are an important pillar of Mercedes-Benz's growth and have achieved a new sales record in every month since July 2010. The new Mercedes-Benz M-Class, which has enjoyed fantastic customer response to date, will give sales a further boost."
The SUV models account for around one-fifth of global Mercedes-Benz sales. By far the largest market for the SUV family as well as the M-, GLK-, and GL-Class are the United States. The second largest market for the SUVs is China, followed by Germany. The classic sports utility vehicle, the G-Class, is most popular in its domestic market Germany, while the R-Class is most in demand in China.
The latest star of the Mercedes-Benz SUV family is the third generation of the M-Class, which was launched last November. One of its strongest features is its outstanding energy efficiency. As the most fuel-efficient SUV in its segment, the M-Class became the first vehicle in its class to receive the prestigious TÜV (Technical Control Board) environmental certificate – just in time for its launch. The strengths of the permanent 4-wheel-drive premium SUV also include excellent safety features and well-balanced driving comfort with strong driving dynamics both on- and off-road. Thanks to its outstanding safety systems, the M-Class was recognized as the best vehicle in its segment and awarded the top five star rating under the European NCAP (New Car Assessment Programme) for excellent occupant protection.