Today, Mazda Motor Corporation announced that the new SKYACTIV-G 1.3 direct-injection engine has been named the 2012 Automotive Researchers' and Journalists' Conference of Japan (RJC) Technology of the Year. The SKYACTIV-G 1.3 engine is available in the new Mazda Demio (also known as Mazda2) in the Japanese market. RJC chairman, Hiroshi Fukunaga, announced the award after the final round of balloting.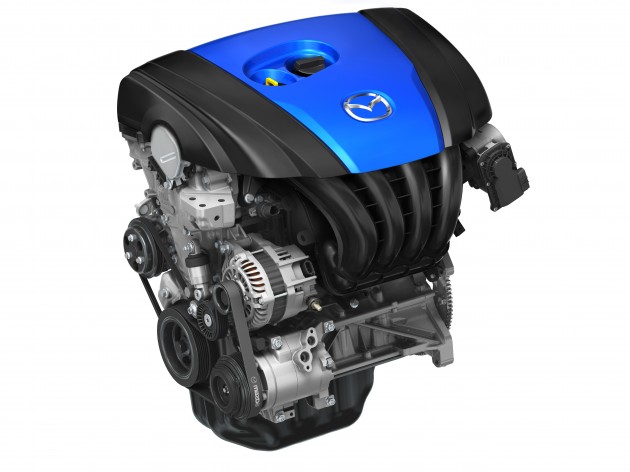 The new SKYACTIV-G 1.3 achieves a record high compression ratio of 14.0:1 and delivers outstanding efficiency, especially under high load at low rpm. In order to avoid knocking – an unavoidable issue with conventional high-compression engines – the SKYACTIV-G 1.3 features a number of new technologies, such as piston cavities that are specially designed to support ideal combustion, and multi-hole injectors that enable precise fuel injection control.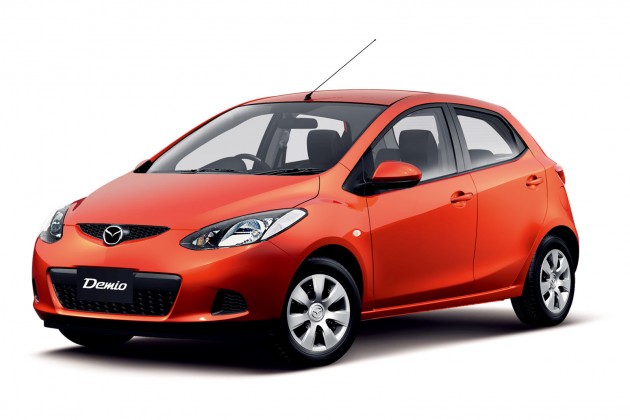 Refer to our previous post – Mazda Debuts New Skyactiv-G 1.3 Direct-Injection Engine on the Facelifted Demio in Japan. The Mazda Demio 13-SKYACTIV model grade combines the SKYACTIV-G 1.3 engine with Mazda's unique idling stop system, i-stop, and a continuously variable transmission (CVT) to deliver high fuel economy of 30.0km/L (under Japan's 10-15 mode test cycle) or 25.0km/L (JC08 mode).