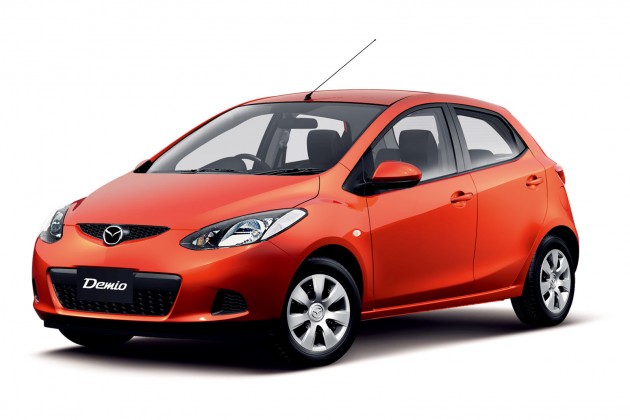 Mazda announced that the Skyactiv-G 1.3 direct-injection gasoline engine will debut on the facelifted Demio (known as the Mazda2 outside JDM) in Japan on May 18-20 at Tokyo's Automotive Engineering Exposition. Mazda aims to increase its global fleet fuel efficiency by 30% by 2015 via its Skyactiv technologies.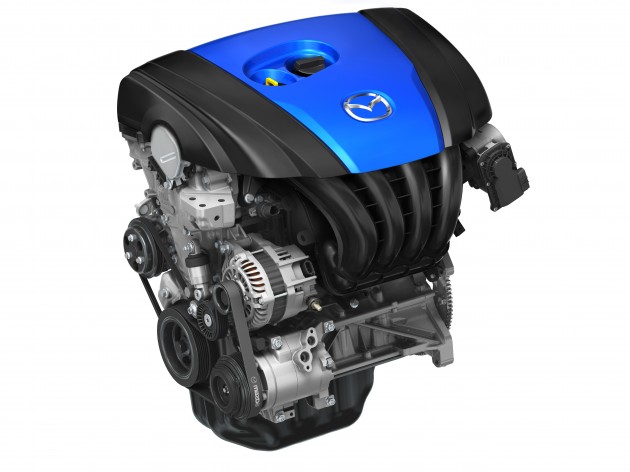 The 1.3-liter engine features a record high compression ratio of 14:1 and delivers 84hp at 5,400 rpm and 112Nm of peak torque at 4,000 rpm. The Demio with new Skyactive powertrains returns an impressive average fuel consumption of 3.33 litre/100km. In fact, it is remarkable than any hybrid cars in the market.
The low fuel consumption is also due to Mazda's new i-stop system and the continuously variable transmission (CVT) as the improved start/stop system alone contributes to an 8% reduce in fuel consumption.
Mazda applied for over 130 patents in relation to this engine only, as it features many new technologies, such as multi-hole injectors that enable precise fuel injection control, compact combustion chambers with a longer stroke for better efficiency, lightweight and highly rigid aluminium alloy engine block and a dual sequential valve timing system.